The Gilded Oak features a range of hand crafted pieces, made from oak by the skilled team at Five Oak Projects. All of the pieces are unique and some are particularly crafted to fit the style and shape dictated by the wood itself. The option to add personalisation is also available. The following pages give you an idea of the type of products we have produced to date, but the portfolio is constantly evolving.
We make a range of benches, custom sized to fit our clients' specifications. Used as often outside as in, they are a versatile, heavy duty, weather resistant addition to any property. The oak ages down to a beautiful silvery grey, but can be sanded back and waxed or matt varnished to keep its original honey colour. We have been asked to supply with matching garden tables, to fit on a veranda, to sit outside a shooting lodge, for a wedding venue and most commonly, as an addition to a newly built oak framed barn or outbuilding.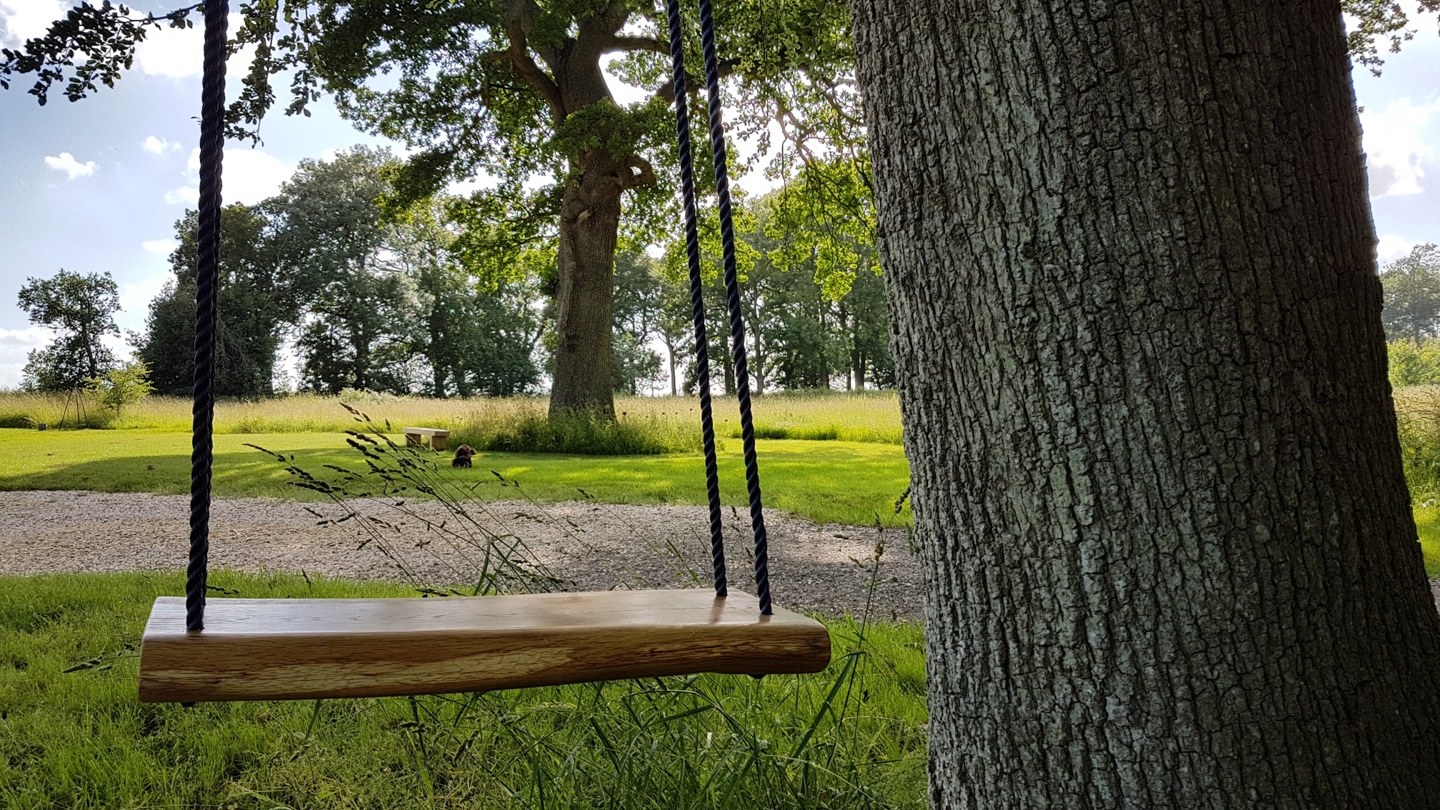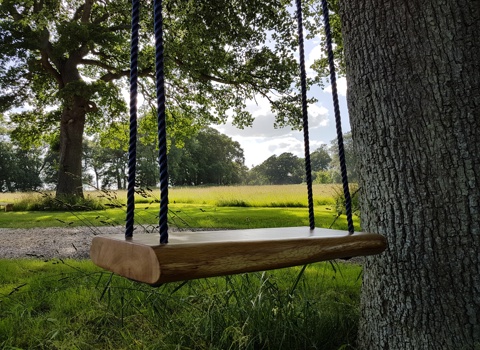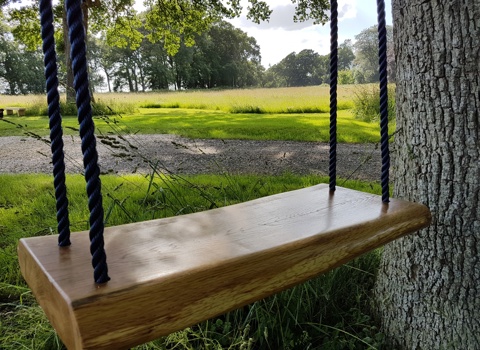 Swings - a great wedding present - we know this as we've made a few now (must take more images in future!)! Rather than cut to a standard size and shape, each swing is hand crafted to take into account the shape of the oak piece itself. Can be hung with hemp rope, or rope of any colour of your choosing. Some of our swings are double width, or adult and child shaped - depending on the unique features of the wood.
Three different sized glass vases sit within an oak base to create a stunning and customisable display. We've filled the vases with water, dropped in some interesting greenery and floated candles on top, but there a number of ways this versatile display can be used. For example, you could fill each vase with fresh flowers and rearrange the order of the vases to suit, create a stunning table centre with just candles, or fill with water and drop a stunning rose in each vase, or a range of flower heads.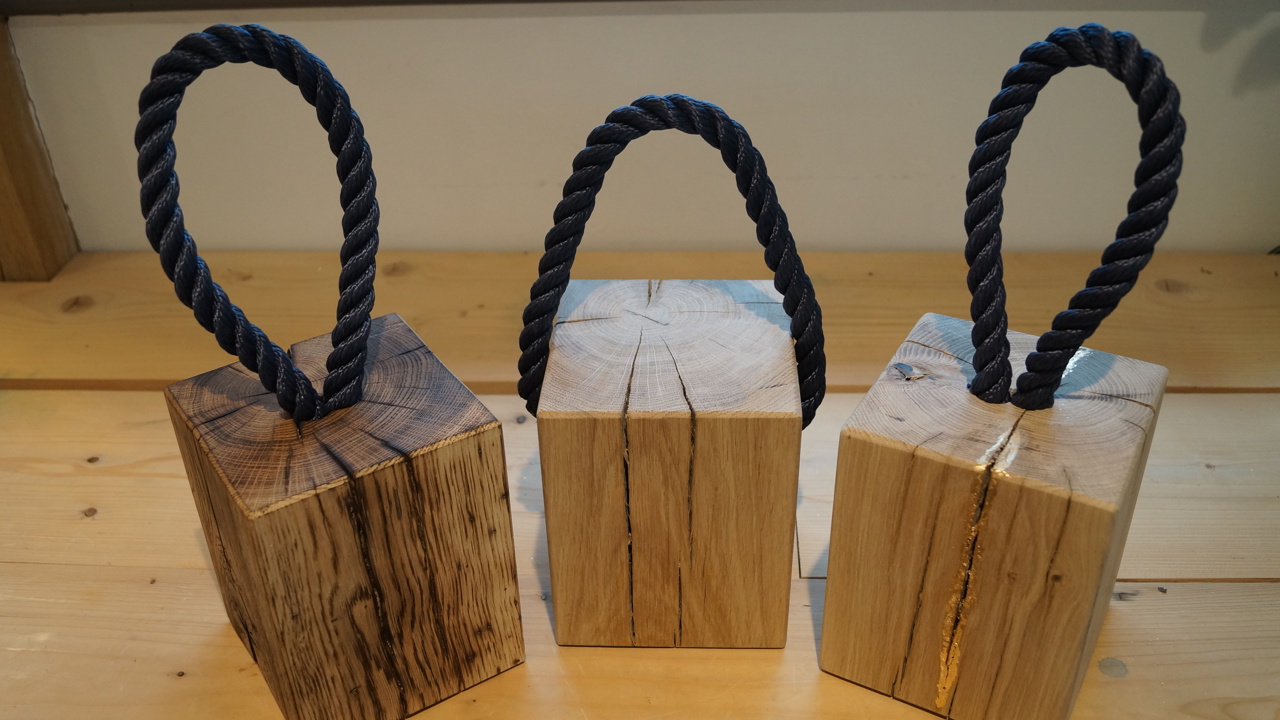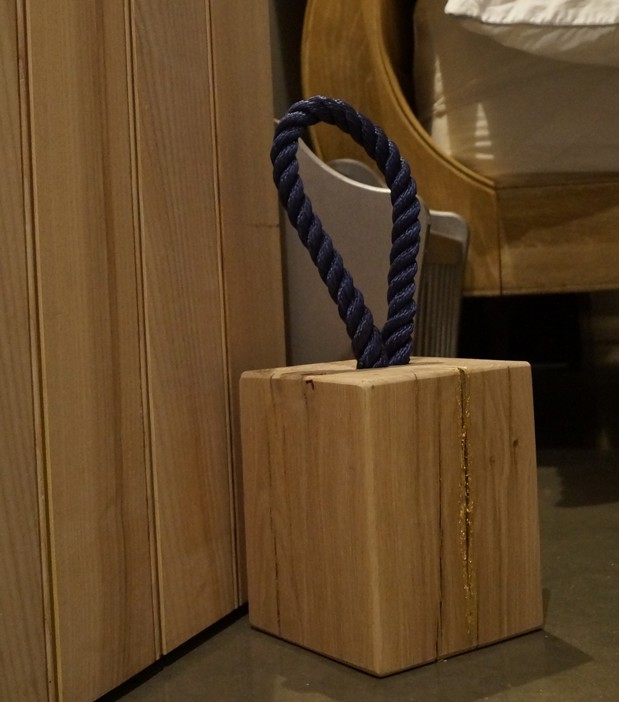 Oak blocks with added rope to create handy and smart doorstops. The rope can be of any colour and fitted into the top or both sides as shown. Wood can be waxed, burned, gilded or plain - it's your choice...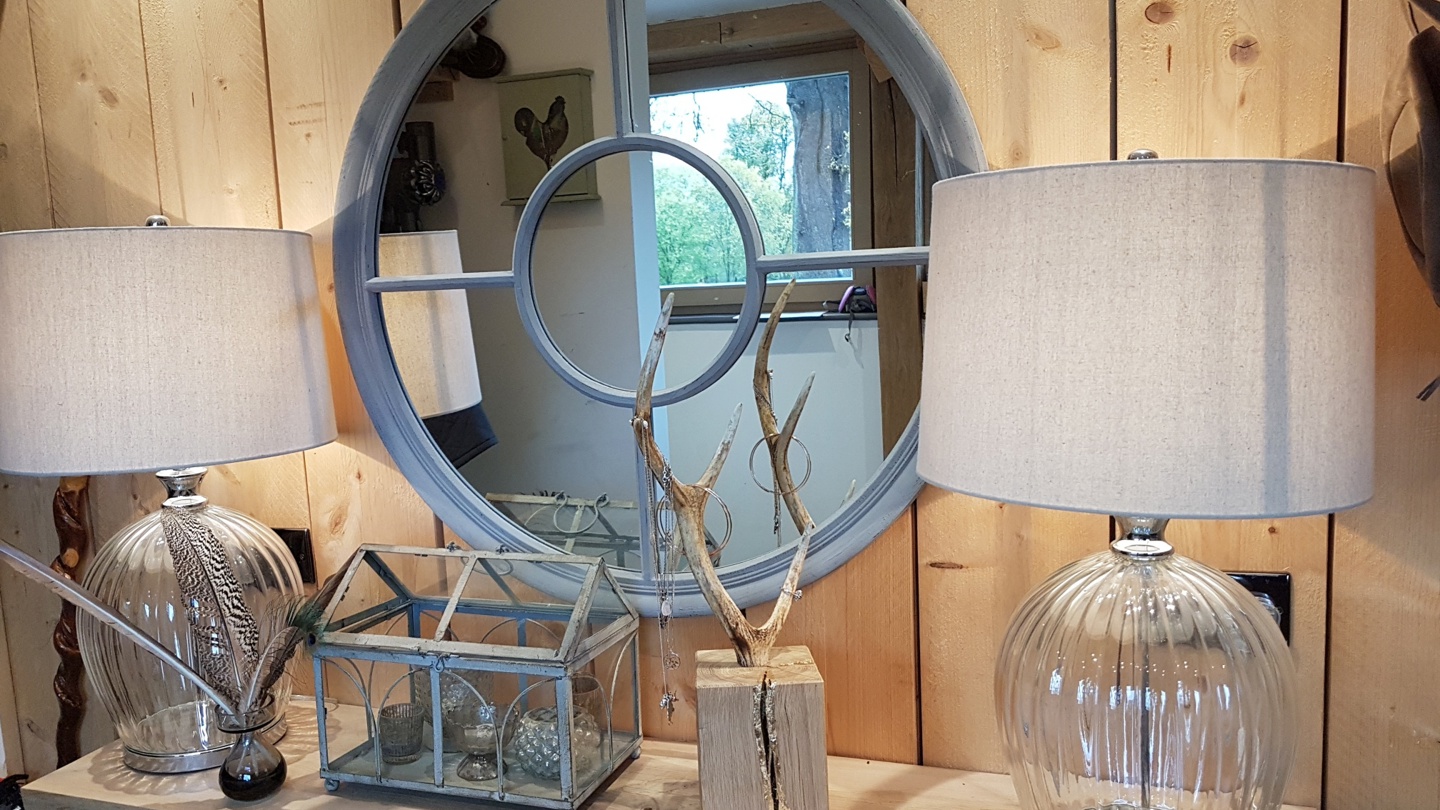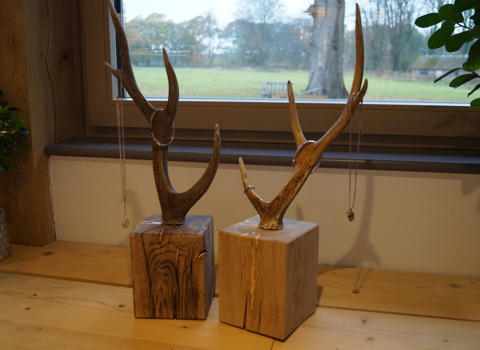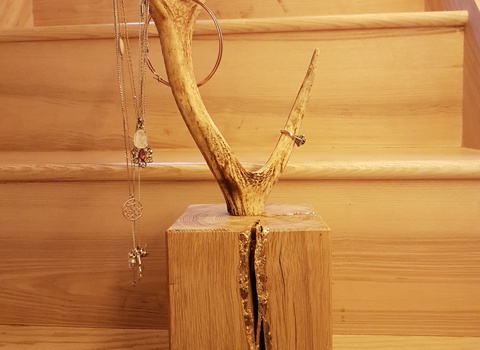 Deer antlers (which are naturally shed every year) are set into oak blocks to create beautiful jewellery stands, hat stands or just beautiful objet d'art. The blocks are sanded, waxed, limed, or gently burned to show up the grain in the wood. Gold or silver leaf can be applied to highlight the natural cracks within the oak and initials burnt for personalisation.
Lovely blocks of oak are crafted into different sized candle holders. Can be made to hold tea lights, dinner candles or pillars and can cleverly be turned upside down to create pedestals if you wanted extra height to display other items. Available in a variety of finishes.