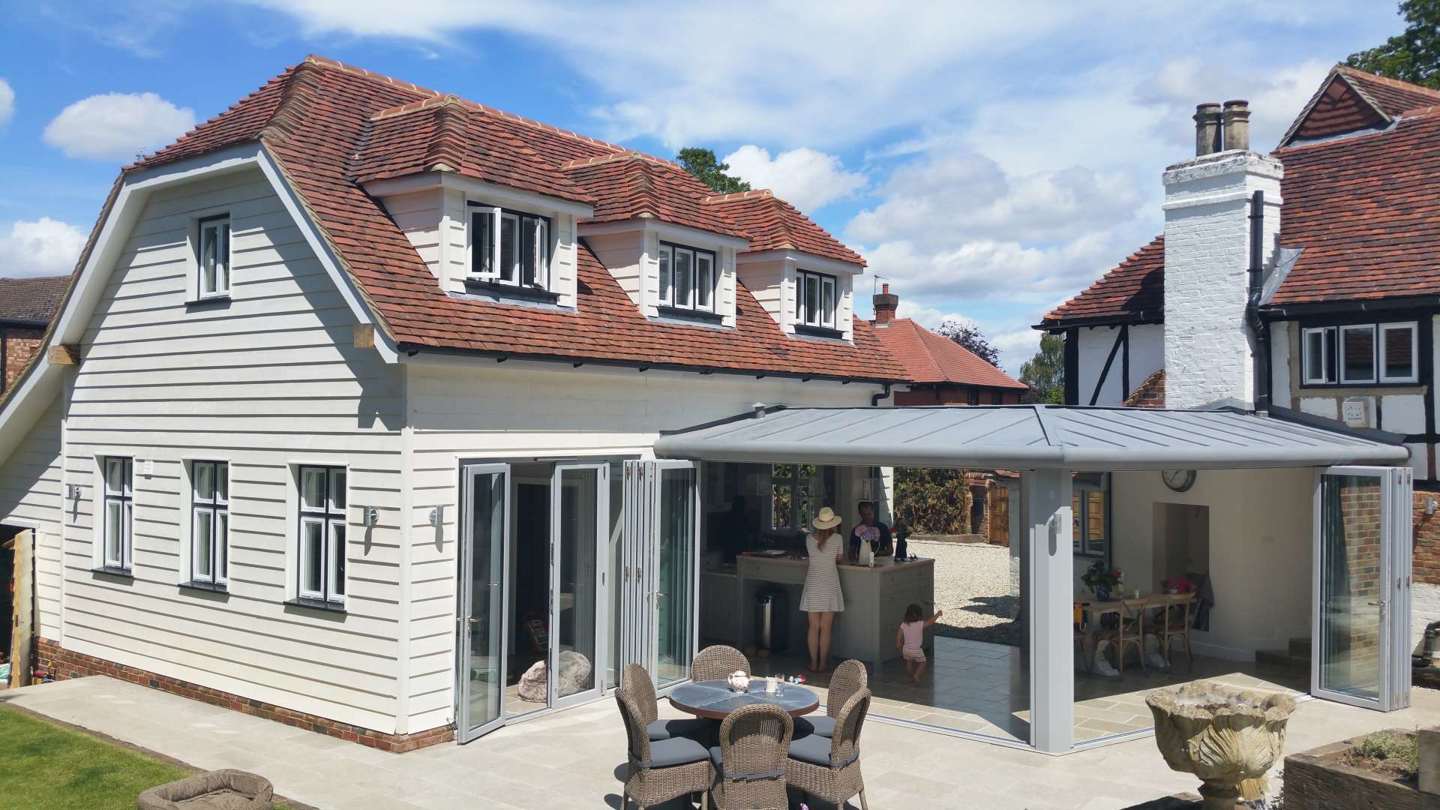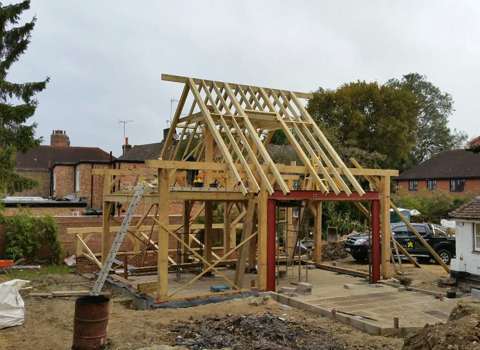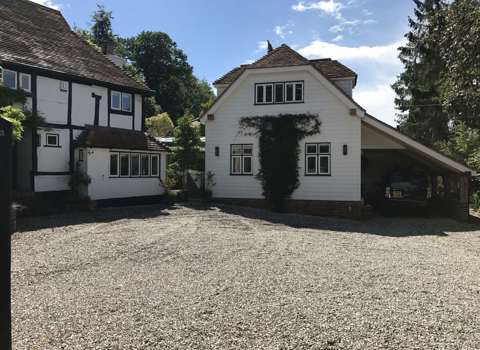 Building a completely new 3 bedroom wing, attached to this listed property by a glass link, got round certain planning issues with ease to create a sizeable and stylish extension to this family home in Surrey.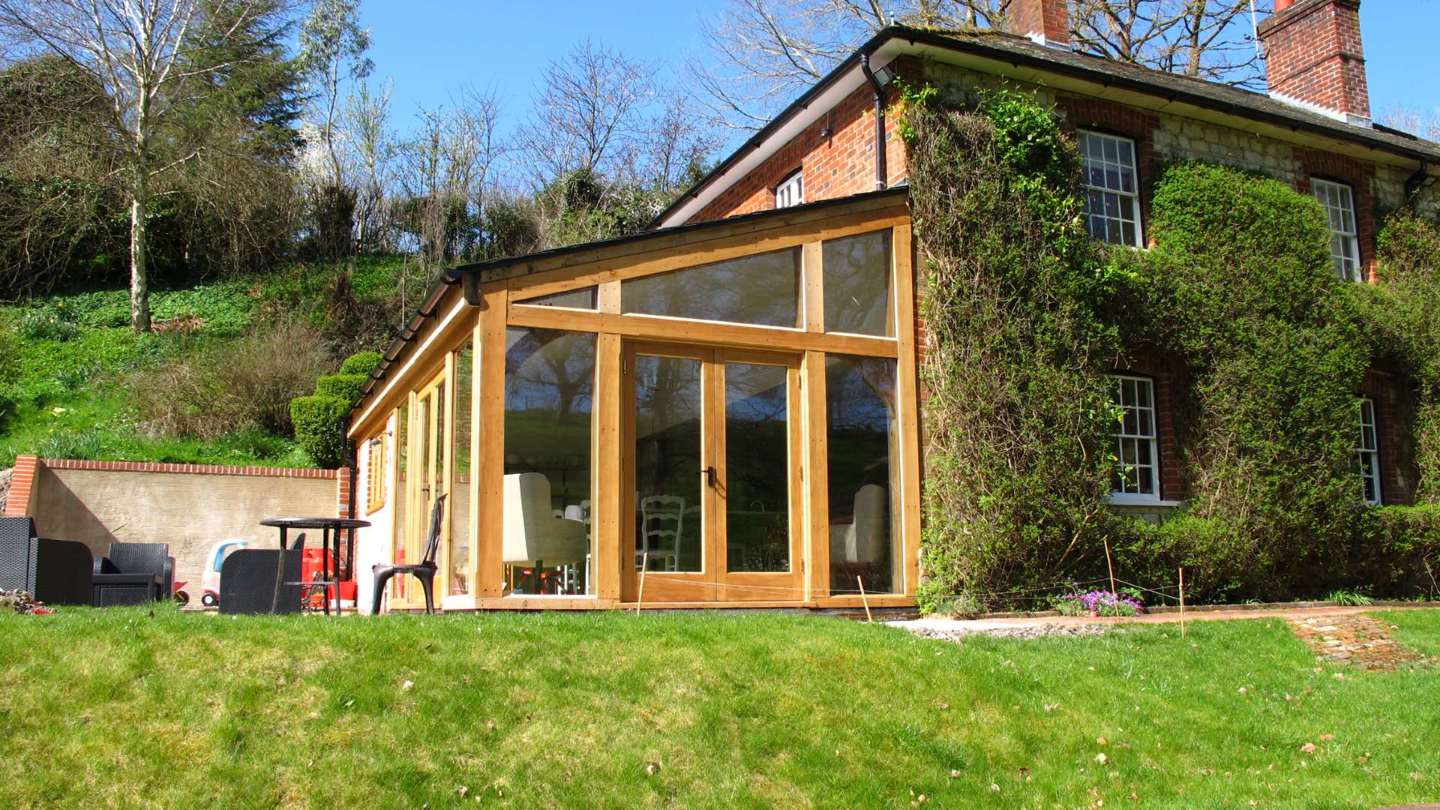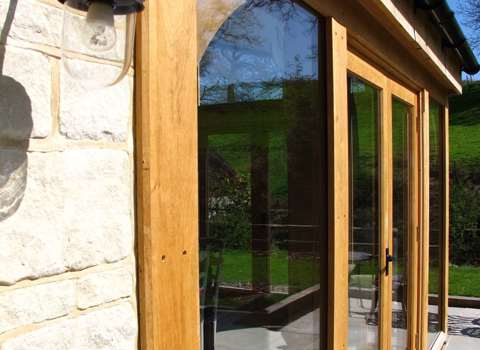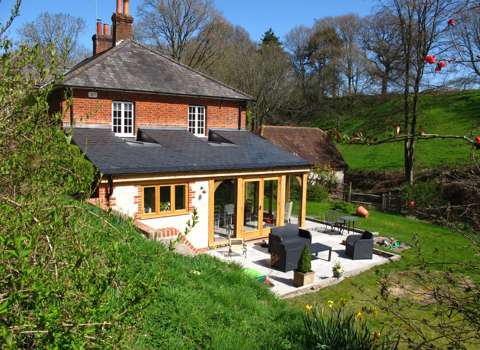 A full-width, traditional oak framed extension makes a stunning addition to this period property. Now housing a new kitchen and dining room, the room is flooded with light and features double doors to both the garden and the patio for al fresco dining. A cleverly designed slate roof gives maximum height to the extension, without obstructing the 1st floor windows.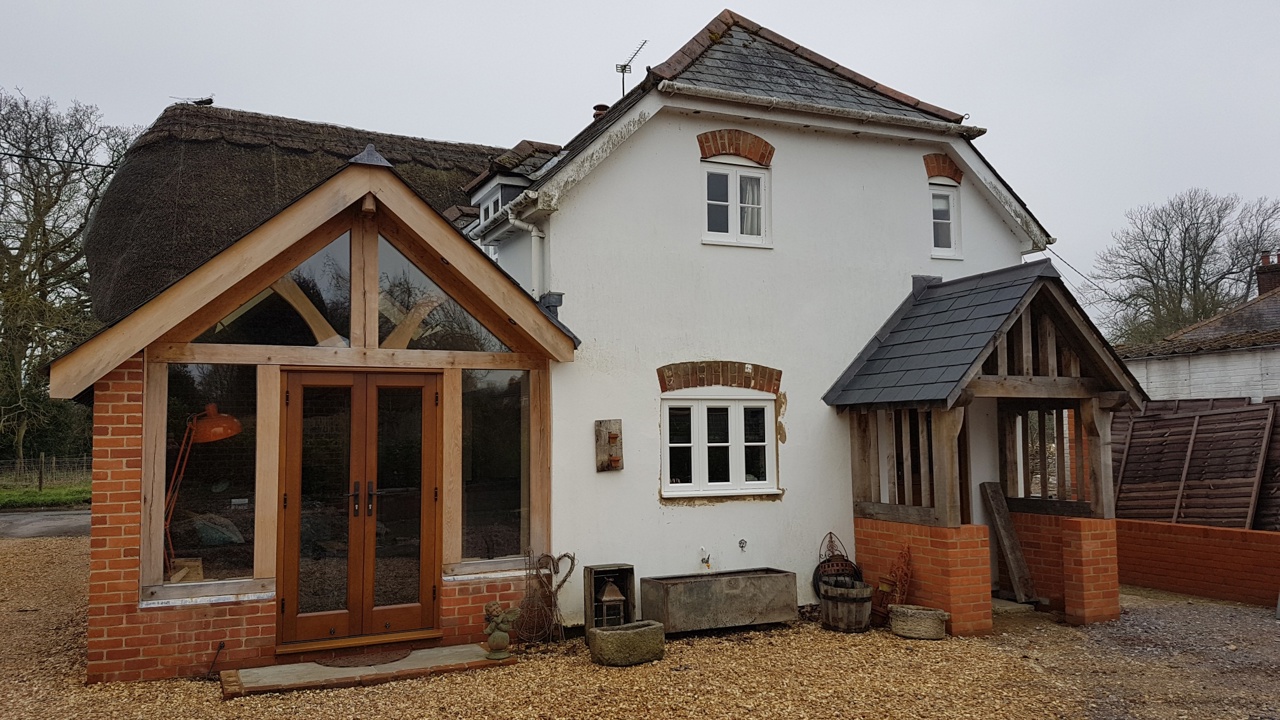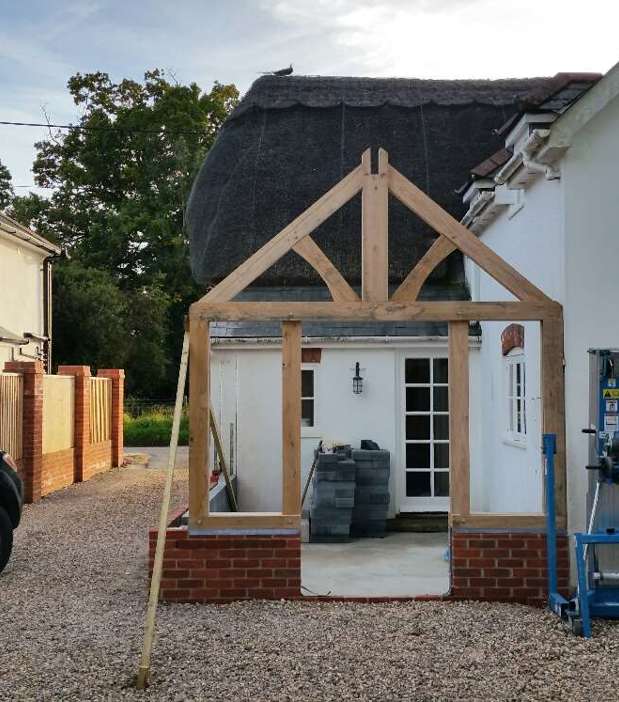 An oak frame extension to the back of this part-thatched period property in Stockbridge, designed to house a new kitchen. The oak frame will eventually fade to a silvery grey colour to match the existing oak porch.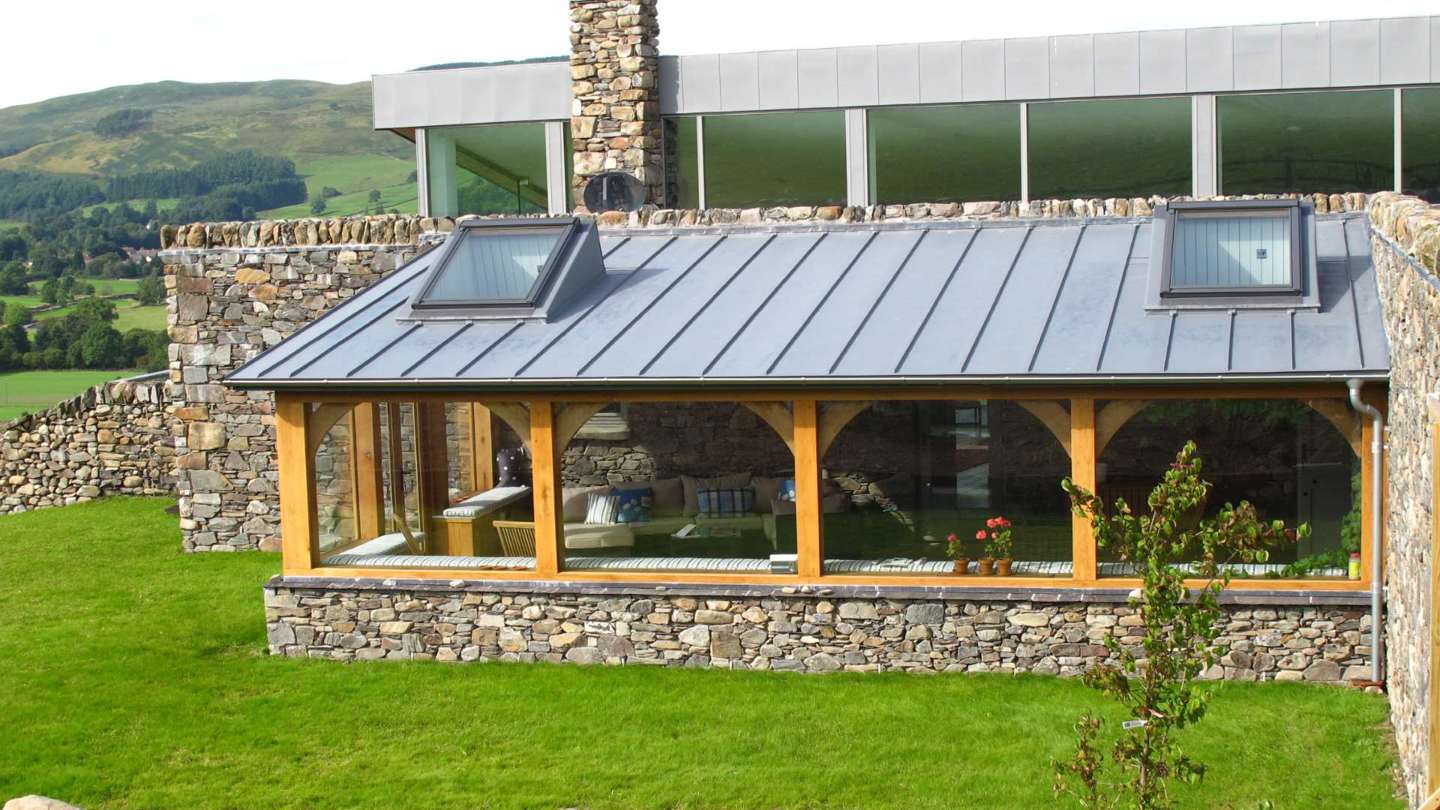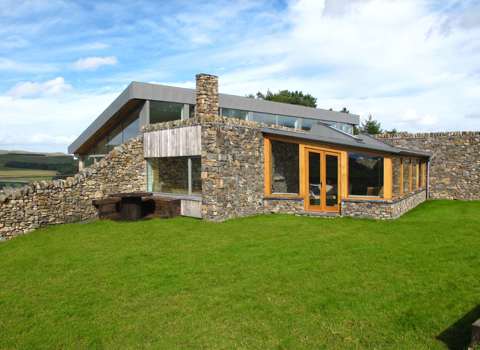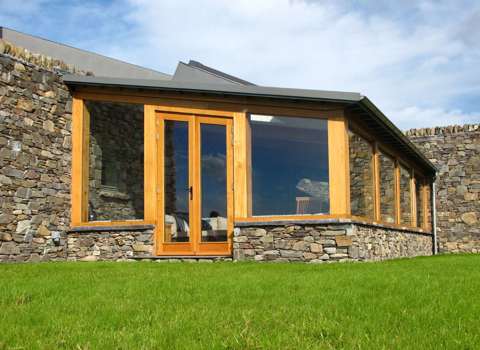 Just inside the Scottish borders, our clients were looking for a large garden room extension to complete their award winning new build eco house. Using the same stone wall technique and zinc roof of the main house, the oak frame was designed to ensure large windows took full advantage of its south-facing position and spectacular hillside views.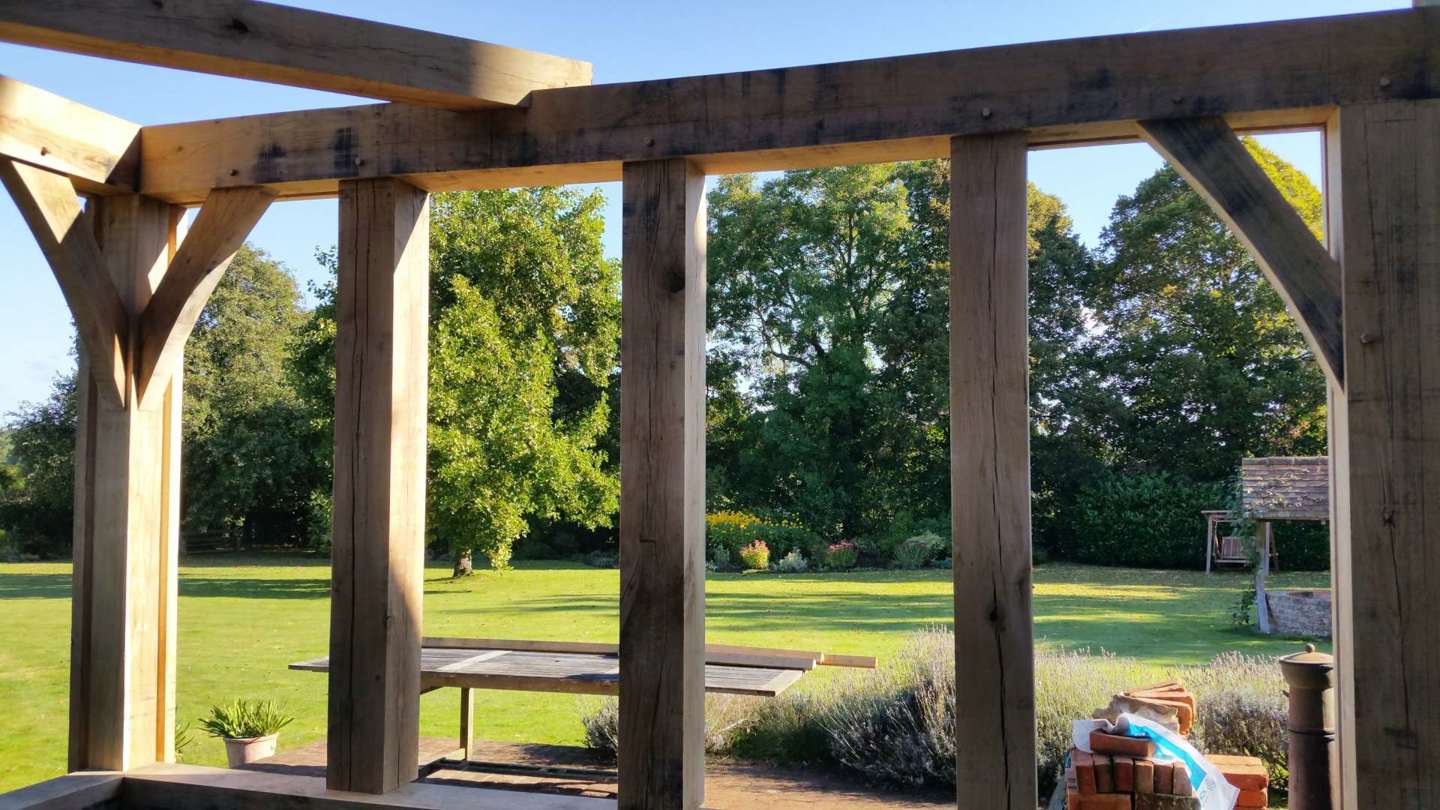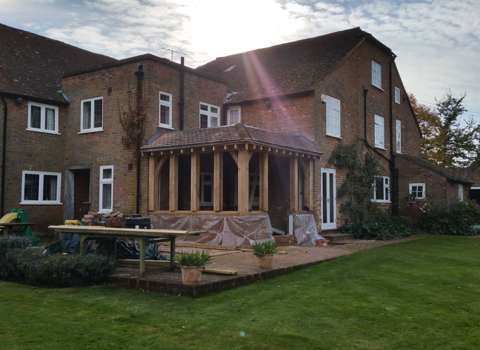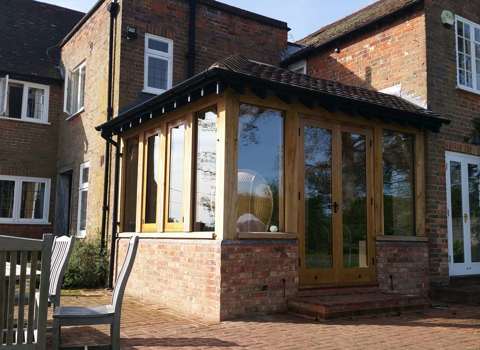 A traditional oak framed extension enhances the existing architecture of this period property in Odiham and creates a useful new garden room/conservatory with direct access to the garden. Five Oak Projects provided the green oak frame for this build.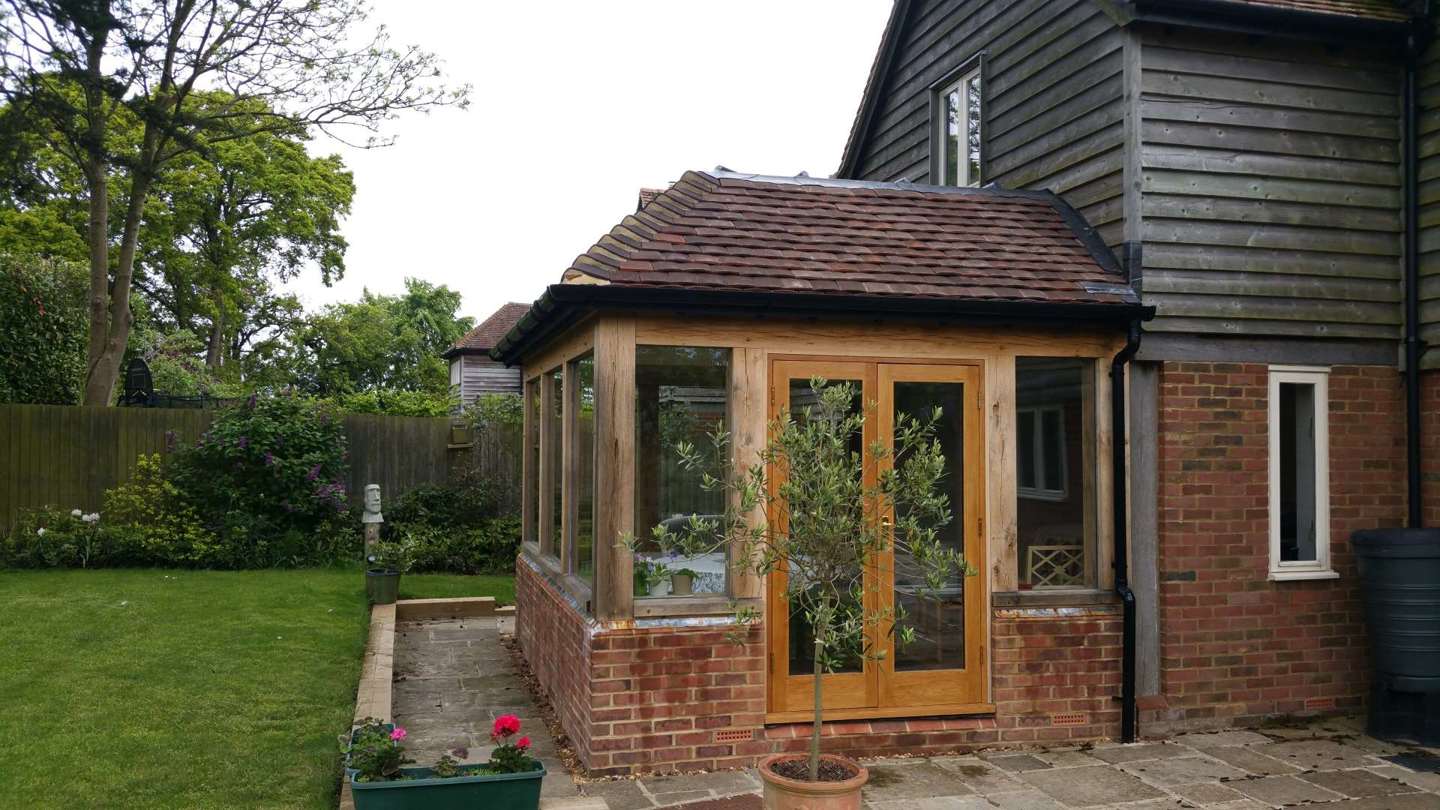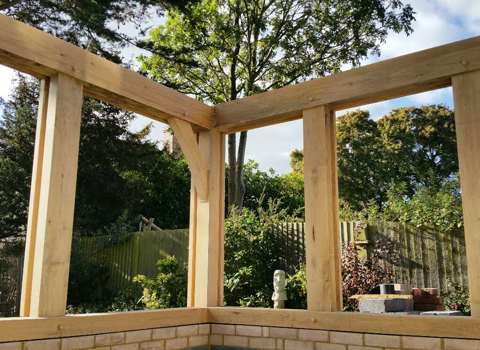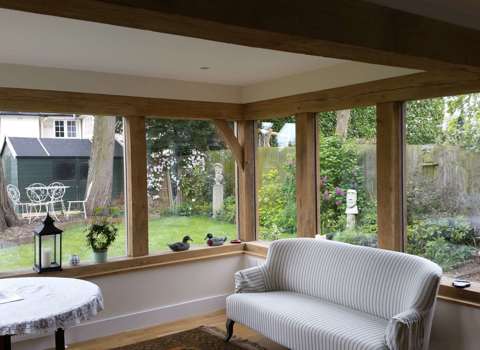 Utilising a classic and very popular design to create a functional and flexible oak framed extension to this property in Hampshire, we also provided the green oak frame for this build.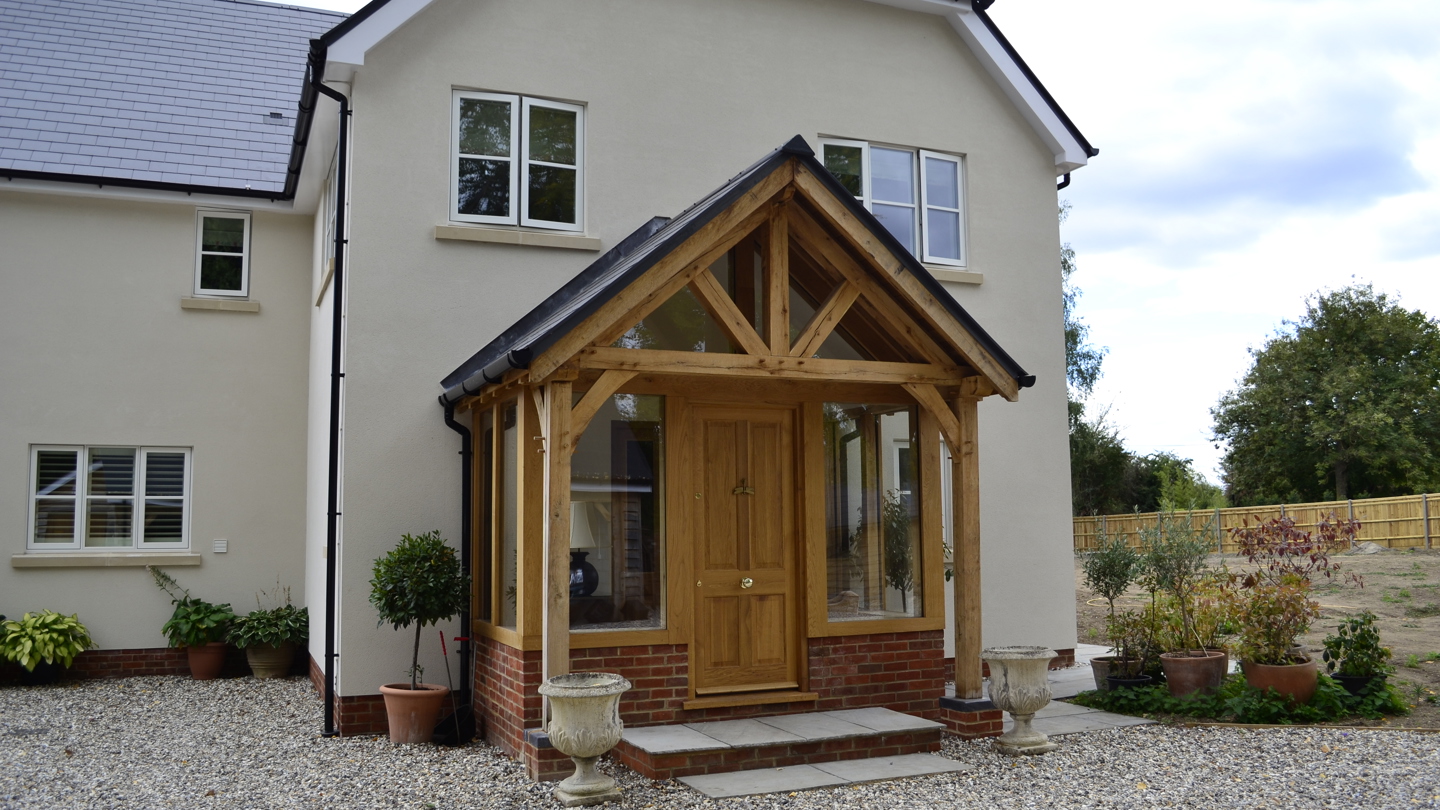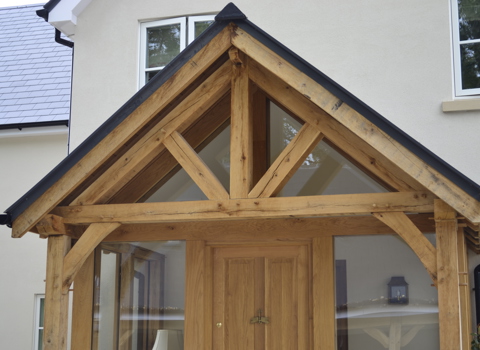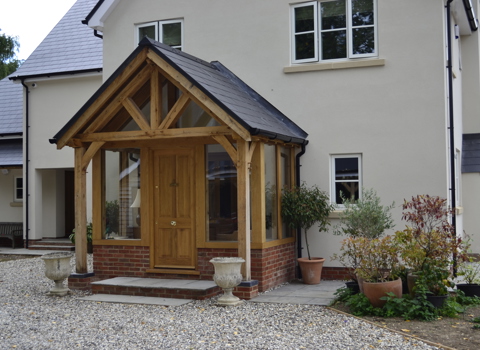 Adding a beautiful oak framed porch to this new build house adds character and practicality. Built on a brick plinth, with glazed panels into the apex and a solid oak front door, the porch itself is recessed under the tiled roof behind two oak posts standing proud, finished with a wide flag stone step.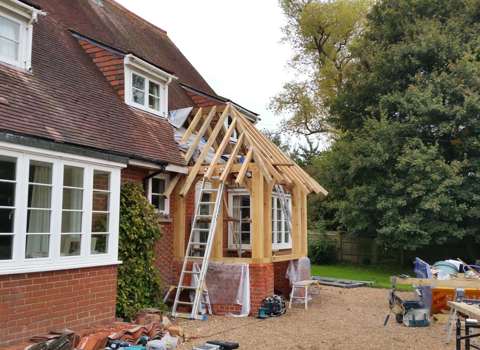 Replacing an outdated porch with a new oak framed one gives this house a subtle facelift! Careful handling of the roof tiles when dismantling the old one meant we could re-use so the new roof fits in seamlessly.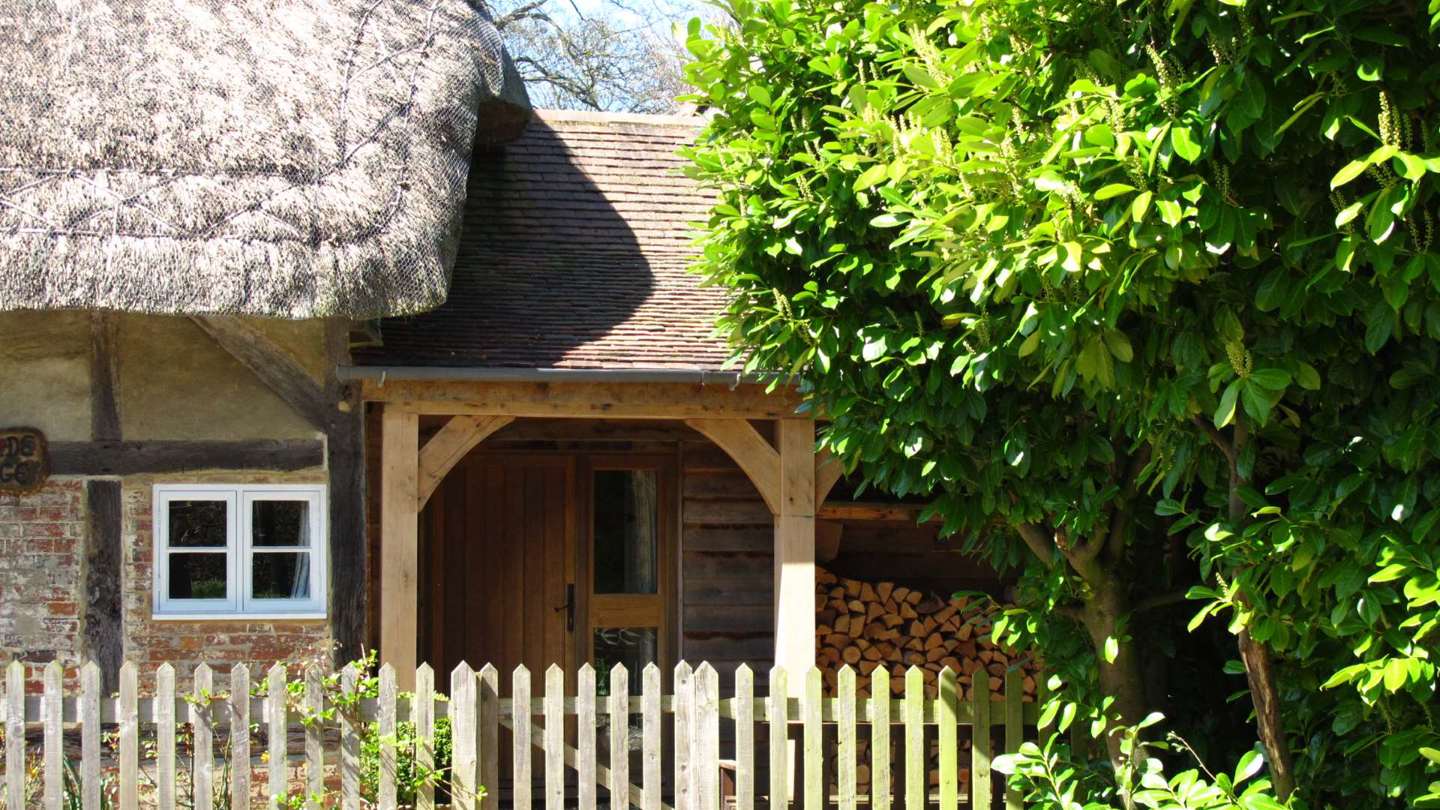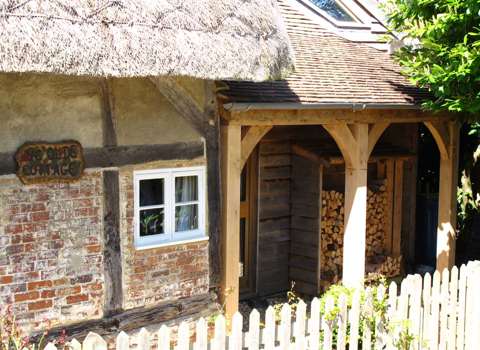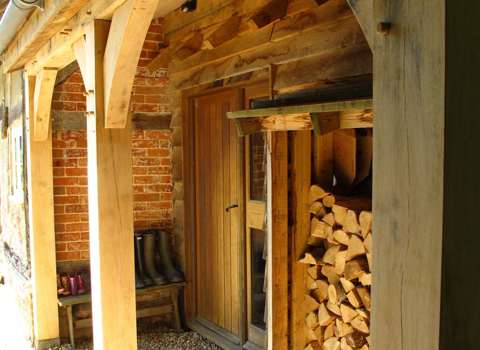 Adding an oak framed porch to this thatched cottage, with a reclaimed tiled roof, enhances the overall appeal of the house and provides practical and attractive storage at the same time.