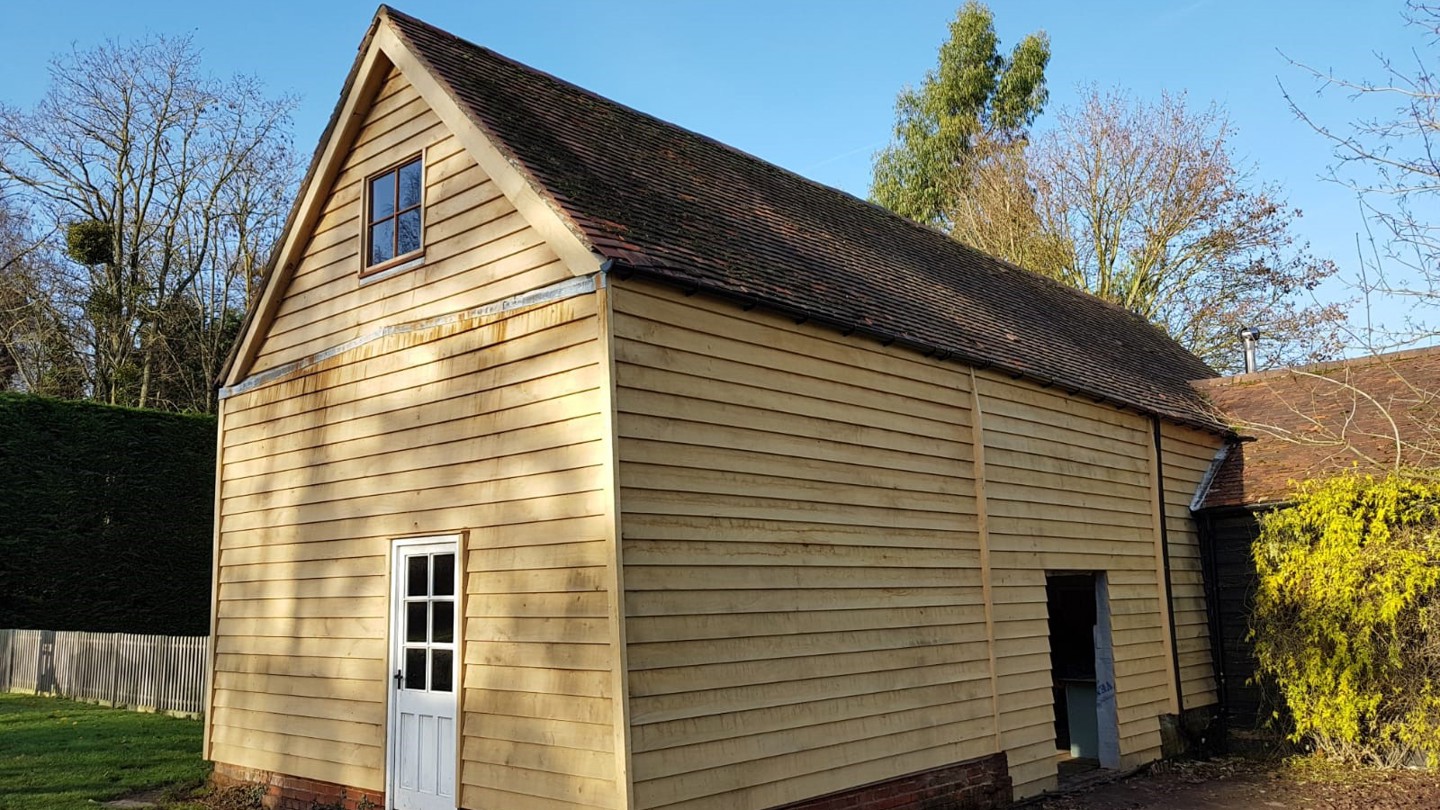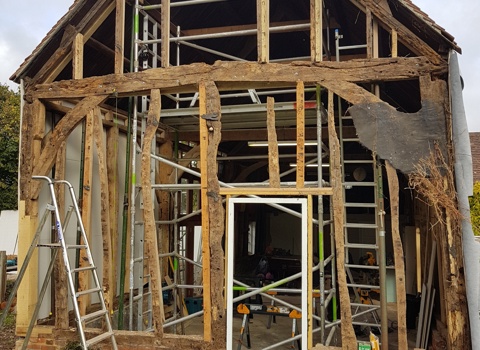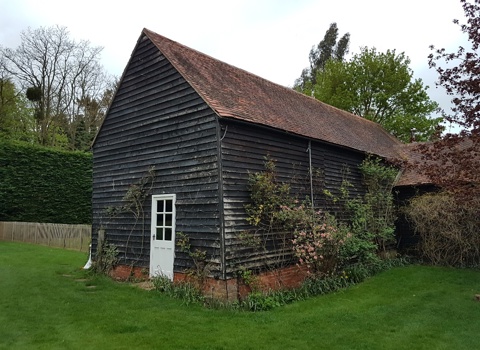 Giving this fabulous old barn a new lease of life has been an absolute pleasure for Oli and his team to work on. Utilising all their carpentry skills, they have kept as much of the original bent and twisted oak frame as they could, but where the rot had caused the supporting timbers to fail, they have scarfed in new oak posts to meet the old.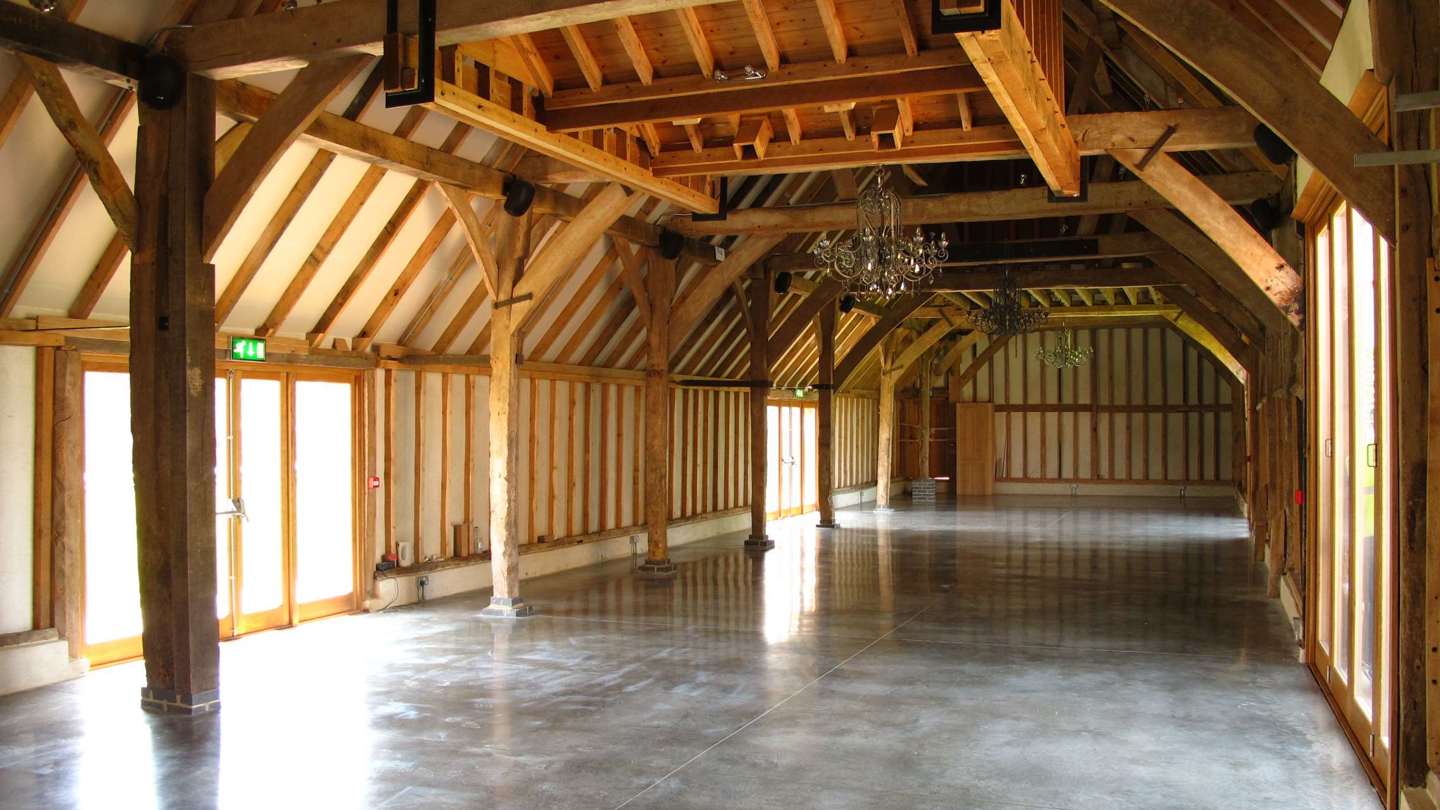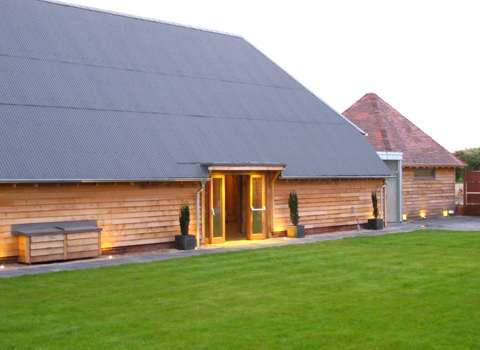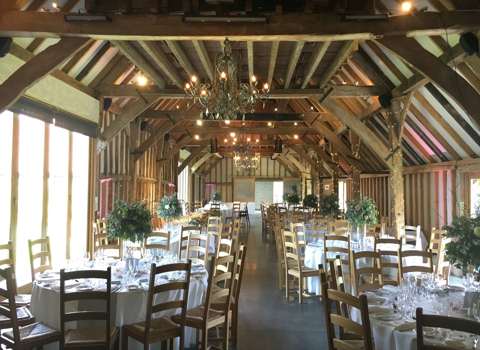 This is the Threshing Barn at www.southendbarns.co.uk, a major restoration project of a beautiful old building. Aiming to keep as much of the original timber frame as possible, it features a complex web of oak posts and beams where new meets old. Reflected in the highly polished concrete floor, the vaulted ceilings and restored oak frame creates a stunning location for a wedding breakfast.
"From start to finish of our project to turn three derelict farm buildings into a high-spec eco wedding venue, Oli was thoroughly helpful and professional. Not only did Oli manage the whole project and work closely with the onsite contractors, he also spent lots of time researching building materials and methods to ensure the project was achieved within budget and using the most environmentally friendly options. With his unique expertise and experience in oak framing, Oli worked with our vision and sustainable values and offered thoughtful guidance ending in a fantastic result. Throughout our time working with Oli he always went that extra mile and the project could not have run more smoothly - we will never look to use anyone else in future." Will and Mariella Fleming, Chichester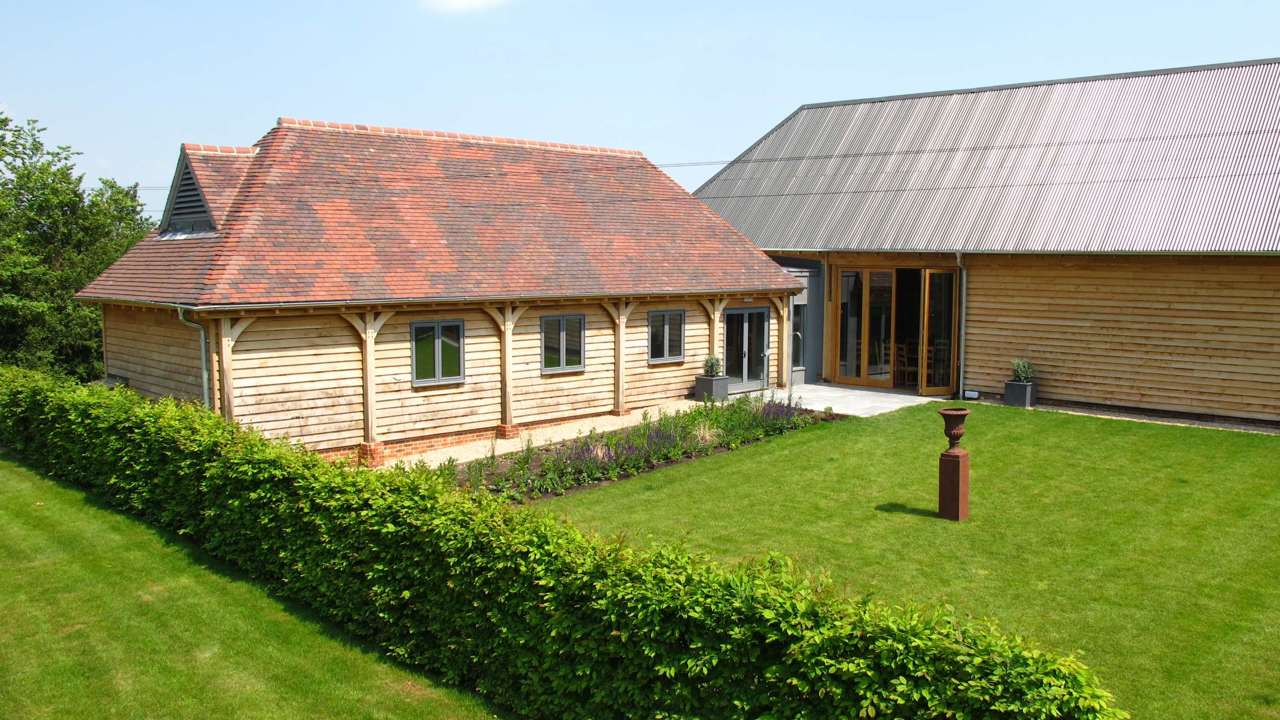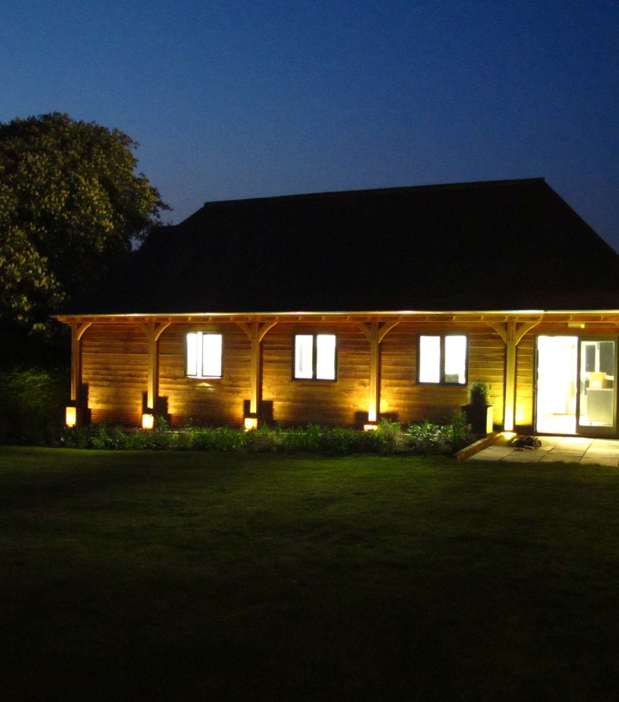 Built to house a fully equipped kitchen and attached to a stunning wedding venue (www.southendbarns.co.uk), full attention to detail was given to the construction and landscaping of this barn to ensure it complemented the master (Threshing) barn and its surrounding environment.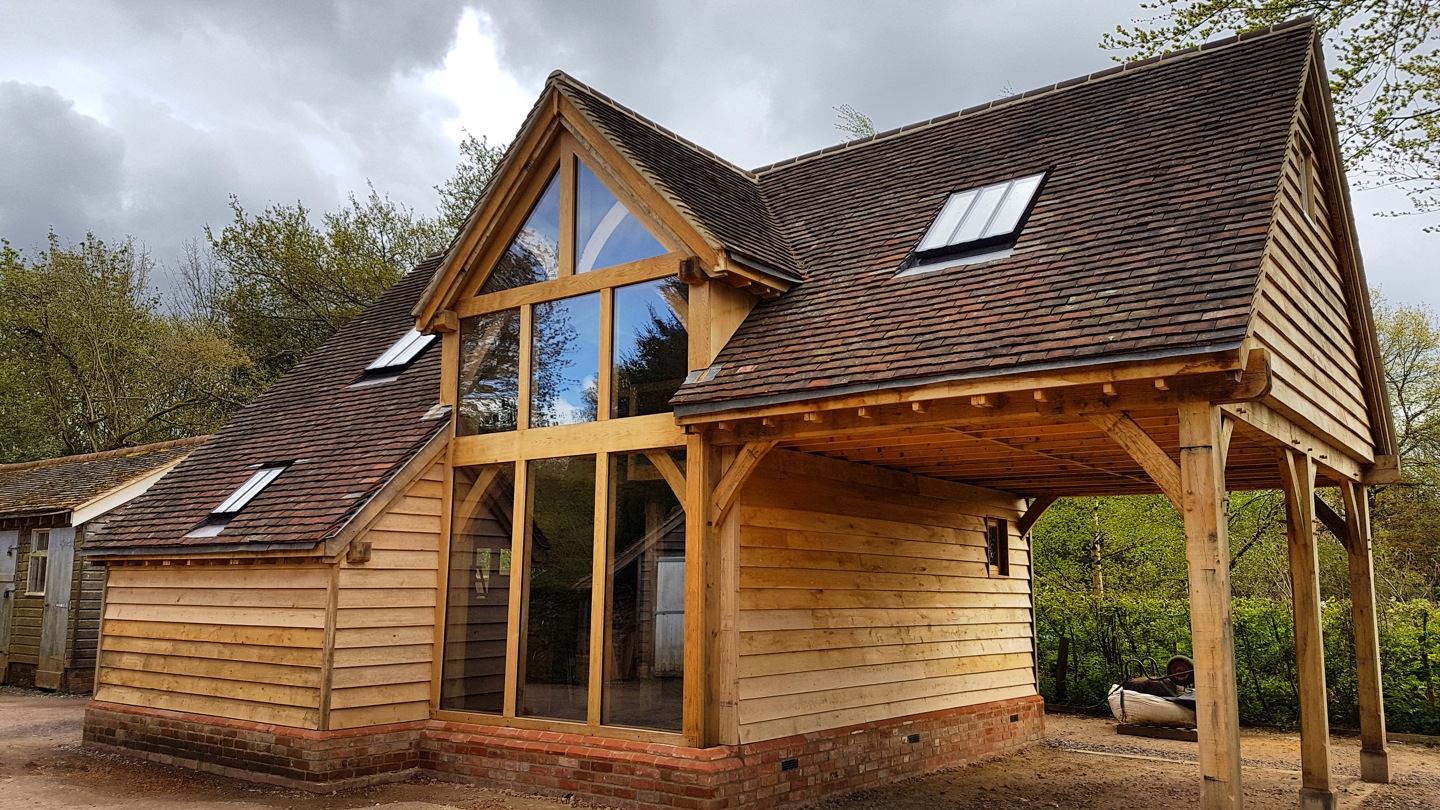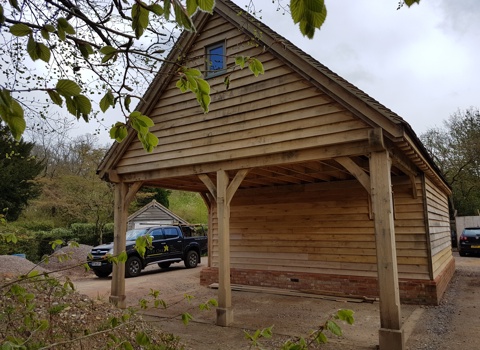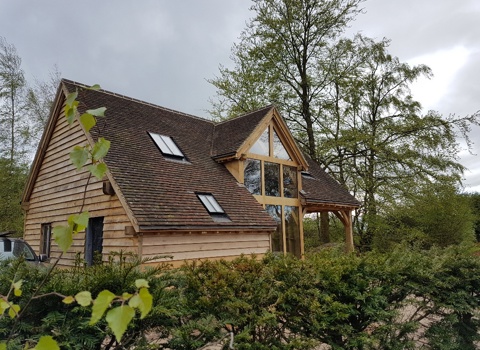 A newly completed bespoke 3-bay barn featuring a tiled roof, roof lights, oak cladding and full height glazing.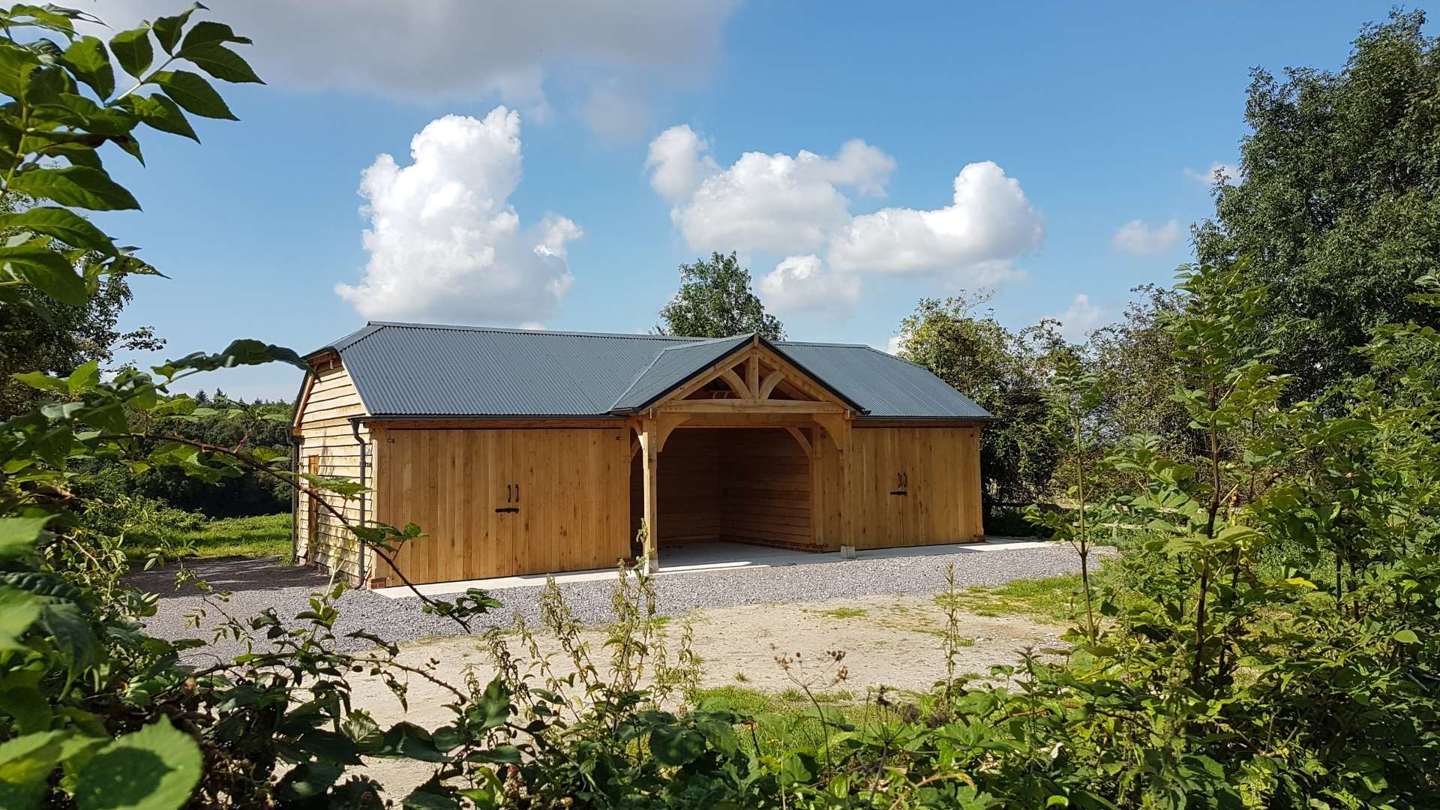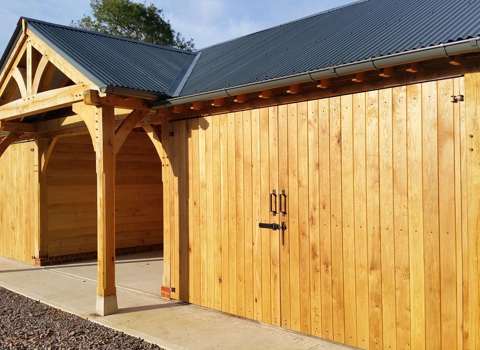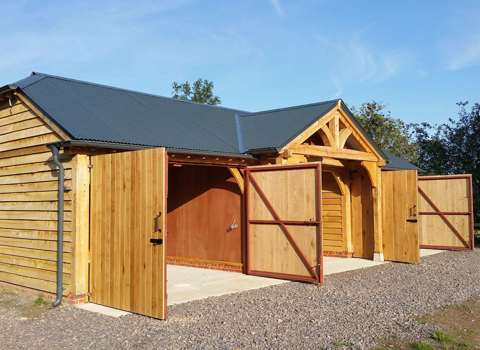 This agricultural barn features 2 large front facing bays with bespoke oak doors and one veranda bay without doors, providing storage from both the front and the rear of the barn.
"Oli, with Toby and Fritz, were a delight to have around. Their work ethic was second to none, both in terms of quality and commitment. Oli organised the whole build extremely well, they were always on site and ready to explain the process, discuss our needs and desires and carry it through in an effective way which resulted in a barn that we are very proud of. The materials used are top quality, and the dedicated approach from the whole team gave us confidence that no corners were cut in ensuring the build would be sound, practical and handsome. In addition, they were sensitive to us, our neighbours and the resident wildlife." Judith & Ian H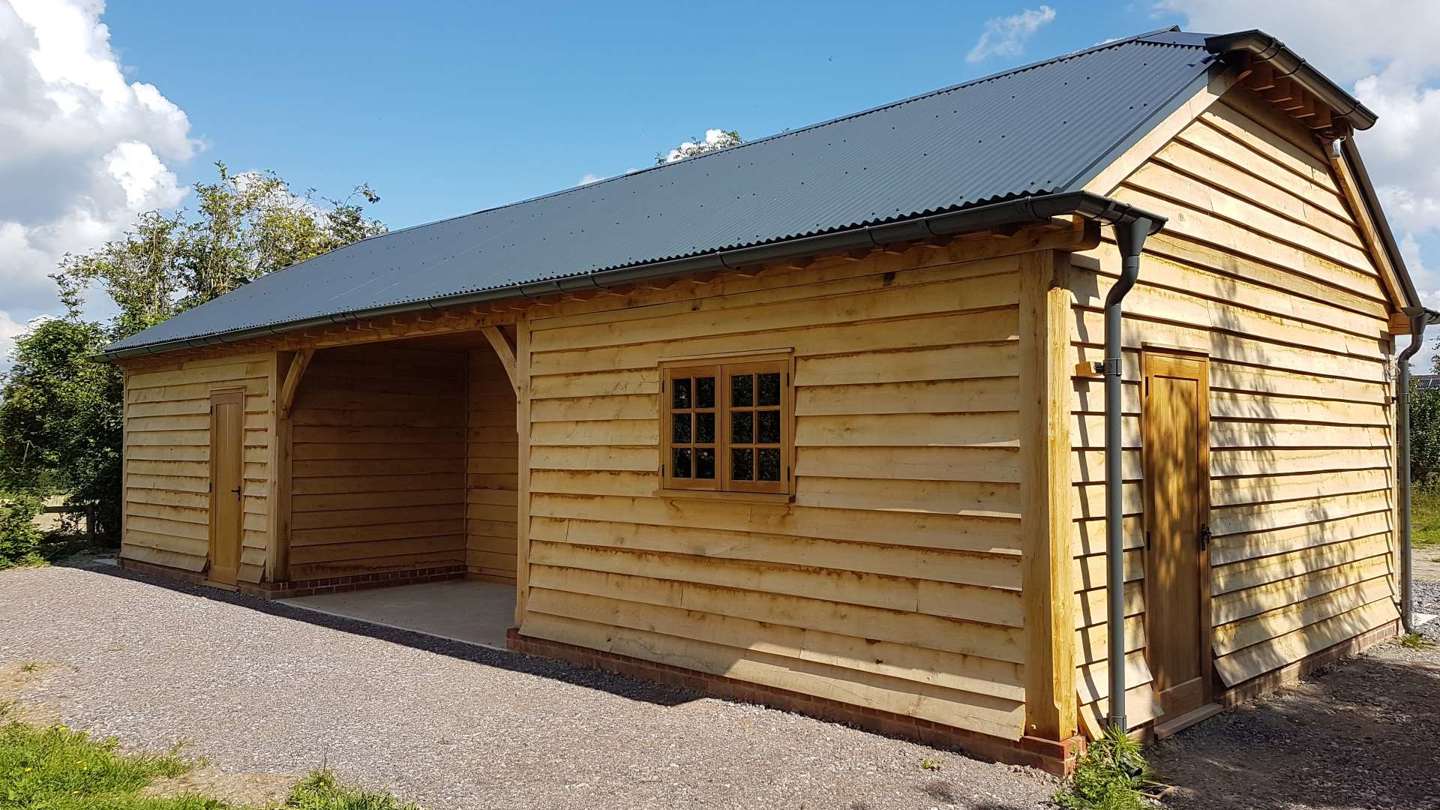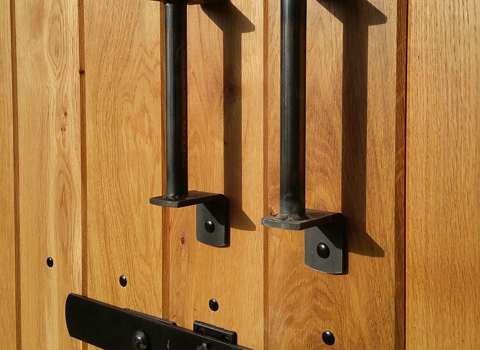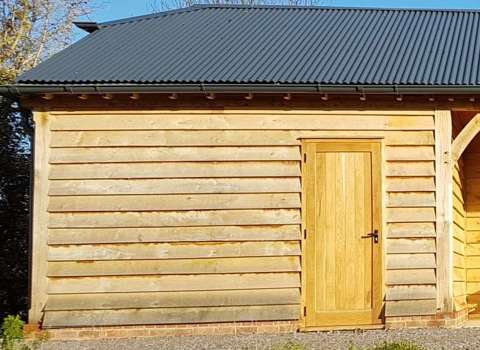 Beneath the corrugated roof, oak cladding has been used throughout - including within the central bay and, coupled with traditional handmade oak joinery, gives this agricultural barn a high-end finish.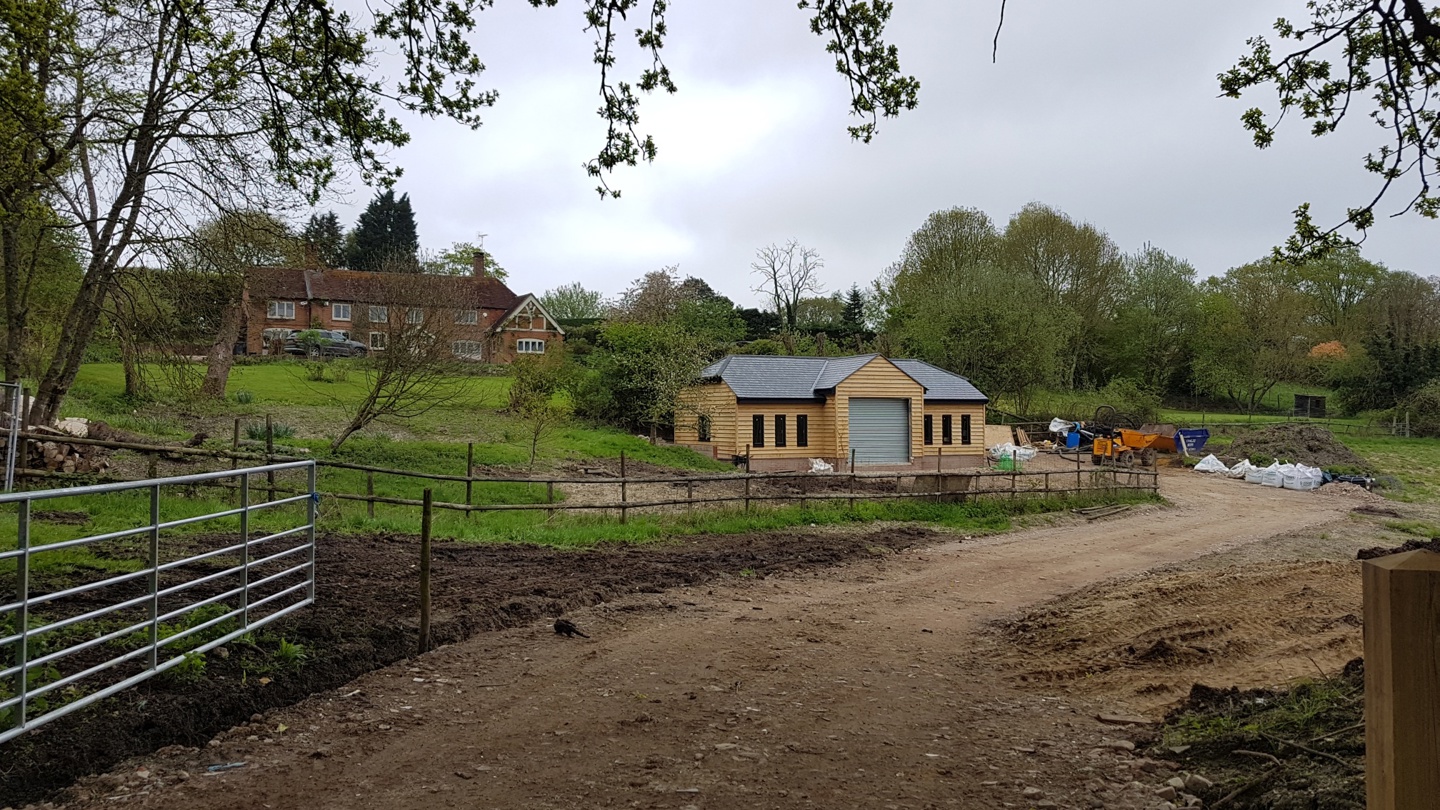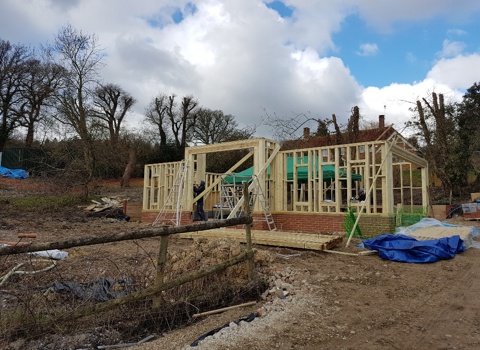 A large 3-bay barn, with roller door, creates a much-needed workshop for our joiner client in Dockenfield.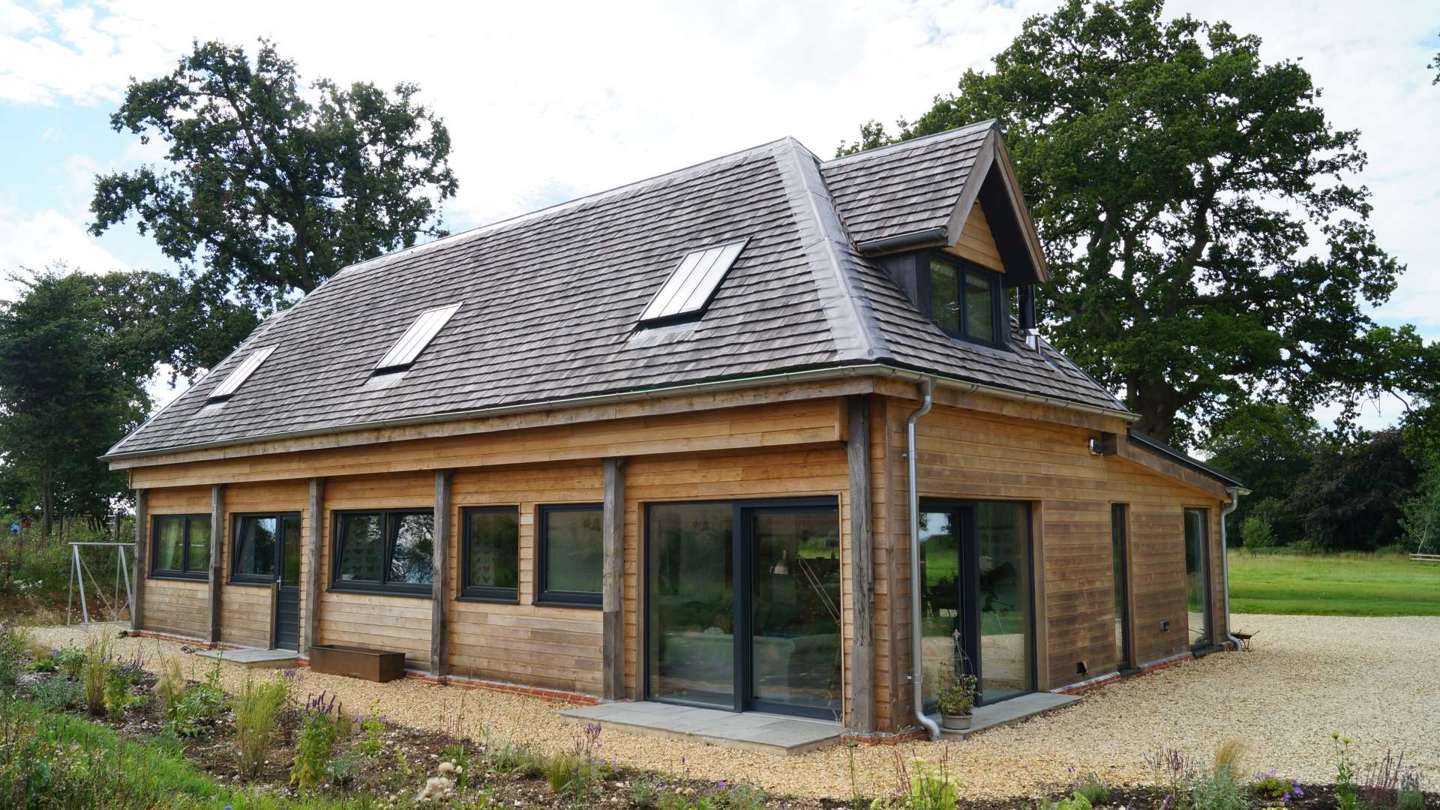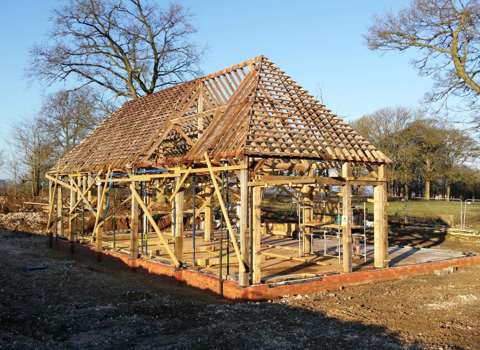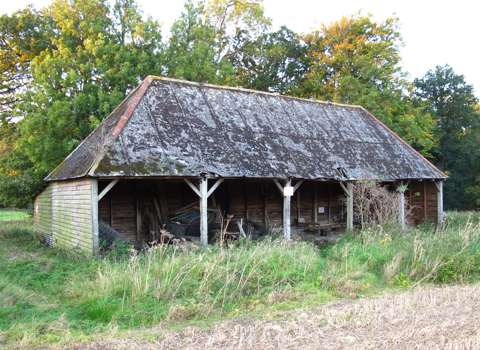 Stripped back to its original frame, and then lovingly restored, this previously neglected ruin of a barn is transformed and is now a much-loved family home.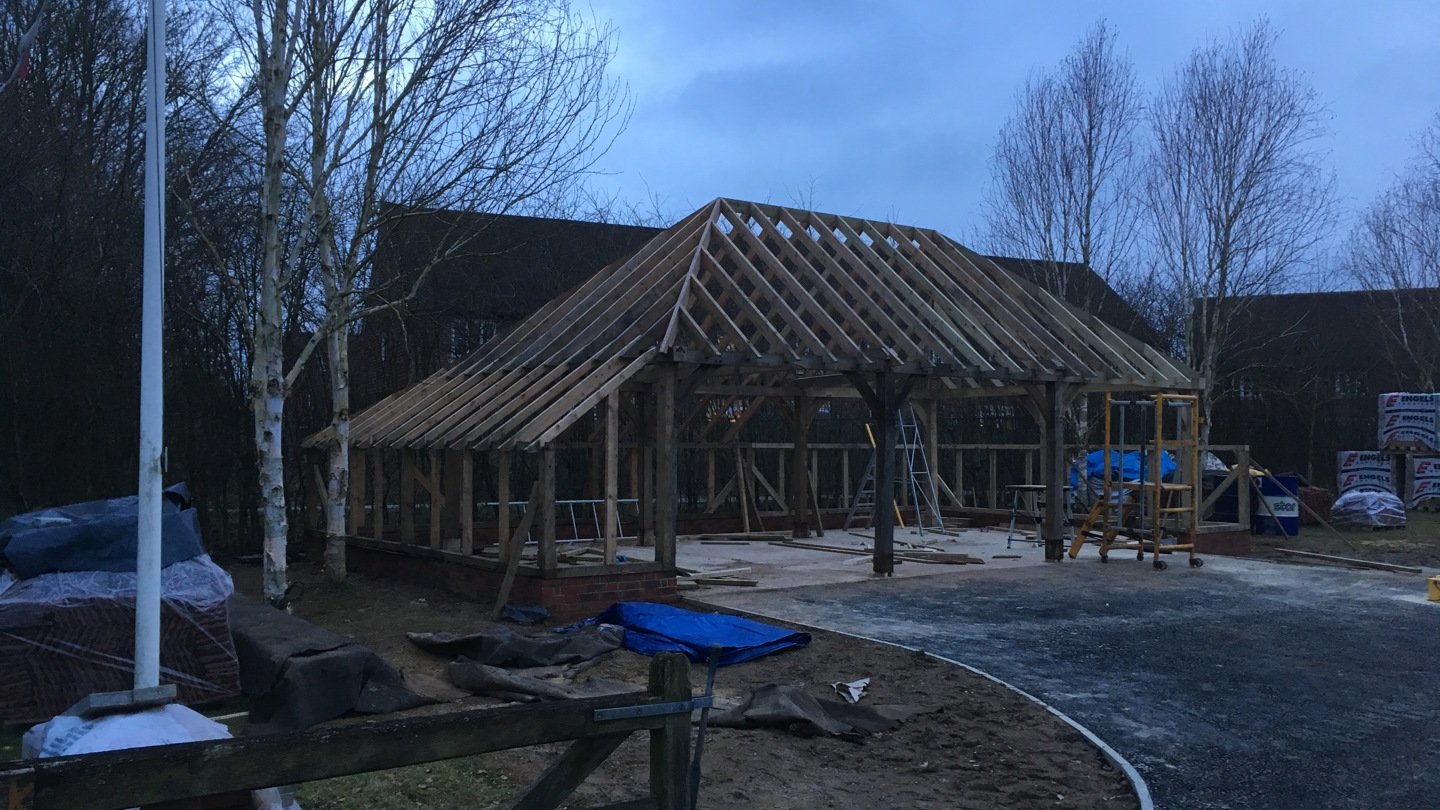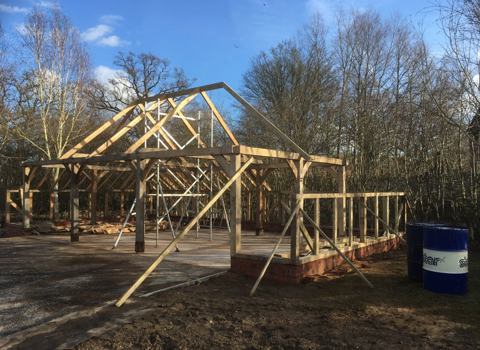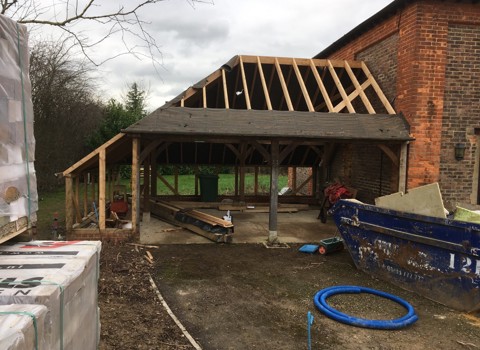 Recycling at its very best here - taking down an existing oak frame extension that was attached to the house, then redesigning, extending and reconstructing it in a new location for our Surrey client, to create a freestanding building that has far greater potential than the original construction.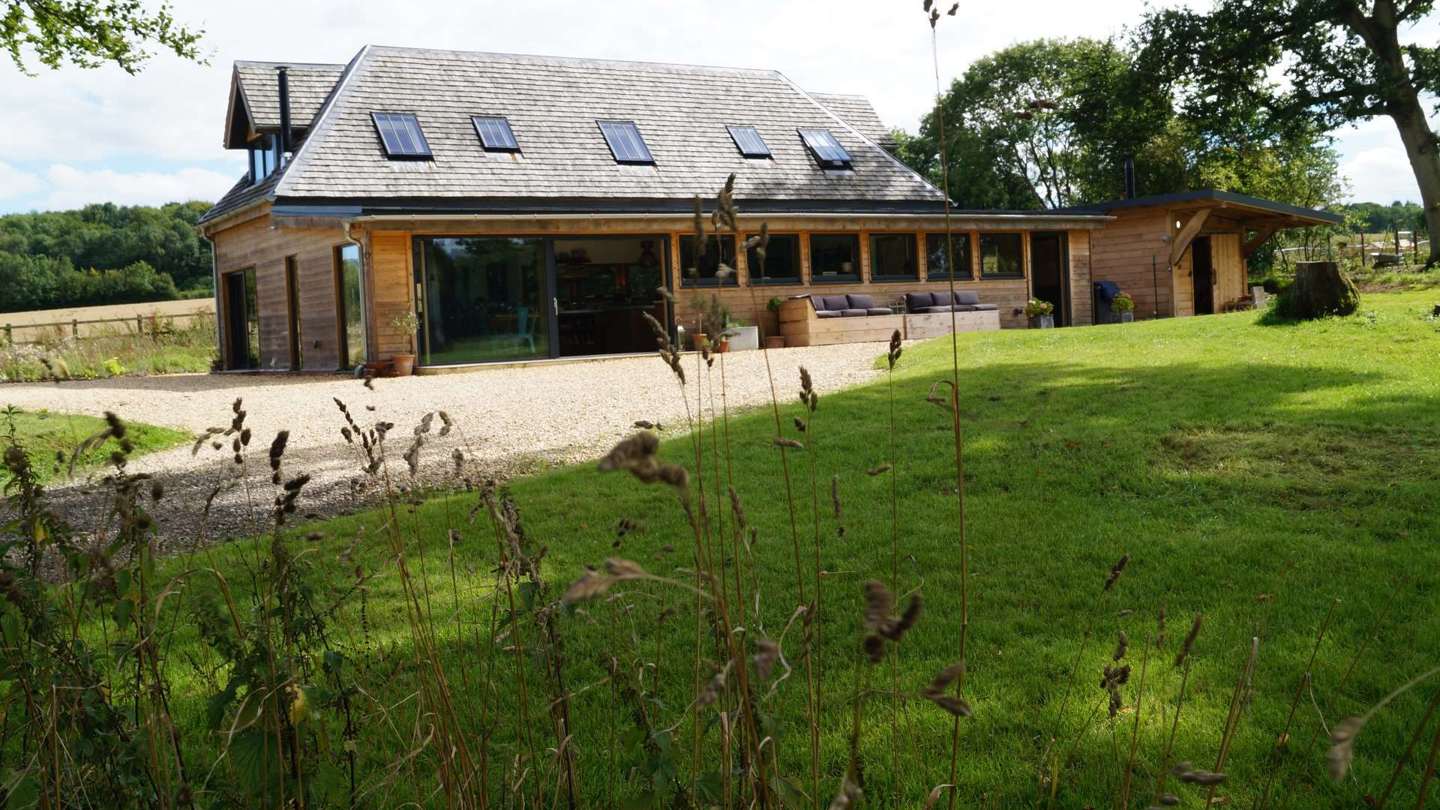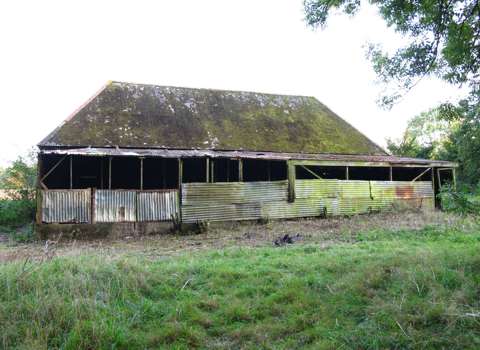 A new lease of life is given to this old Hampshire barn after major restoration and refurbishment.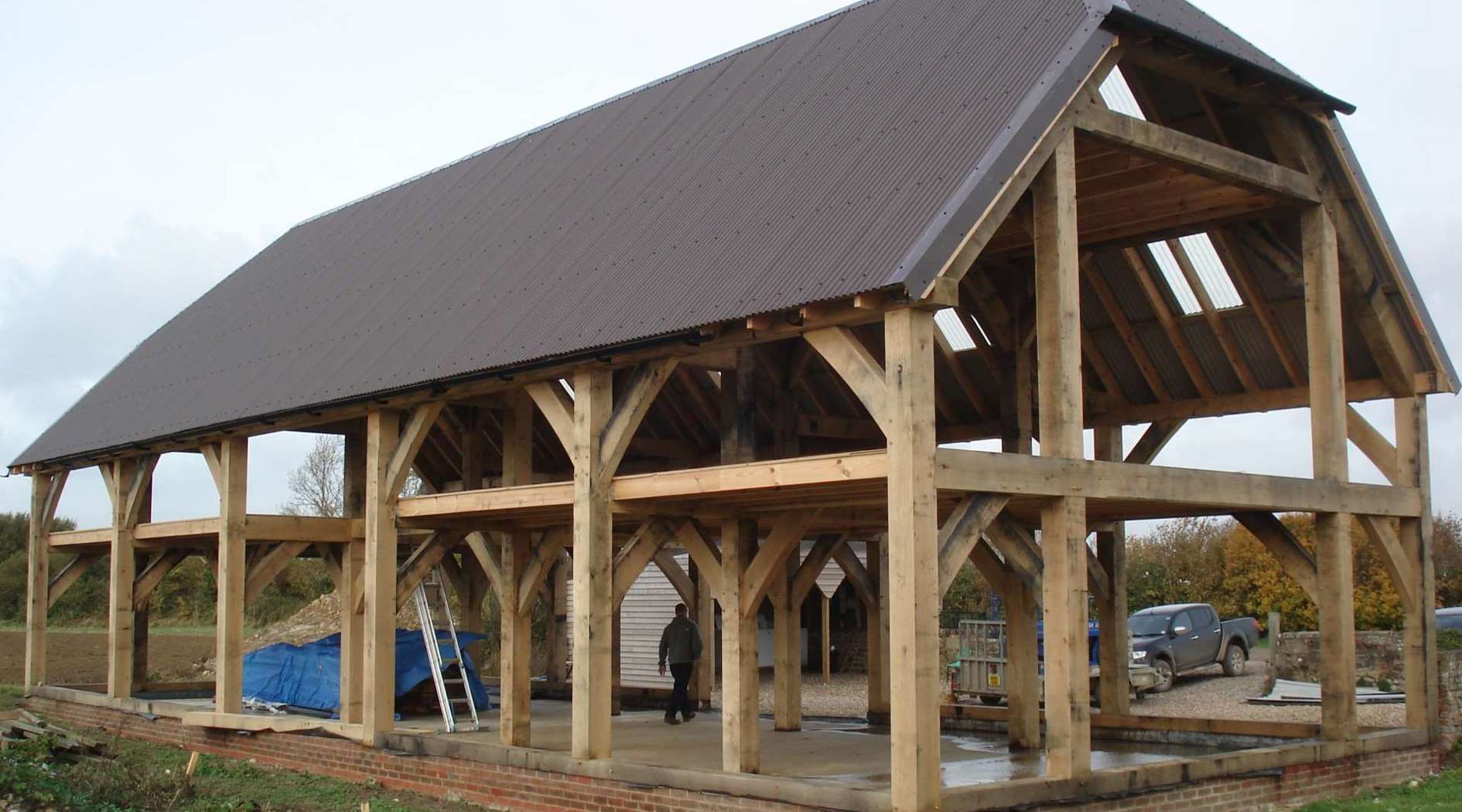 We can provide a full design and build service or, as in this case, just the green oak frame for this impressive barn in West Sussex.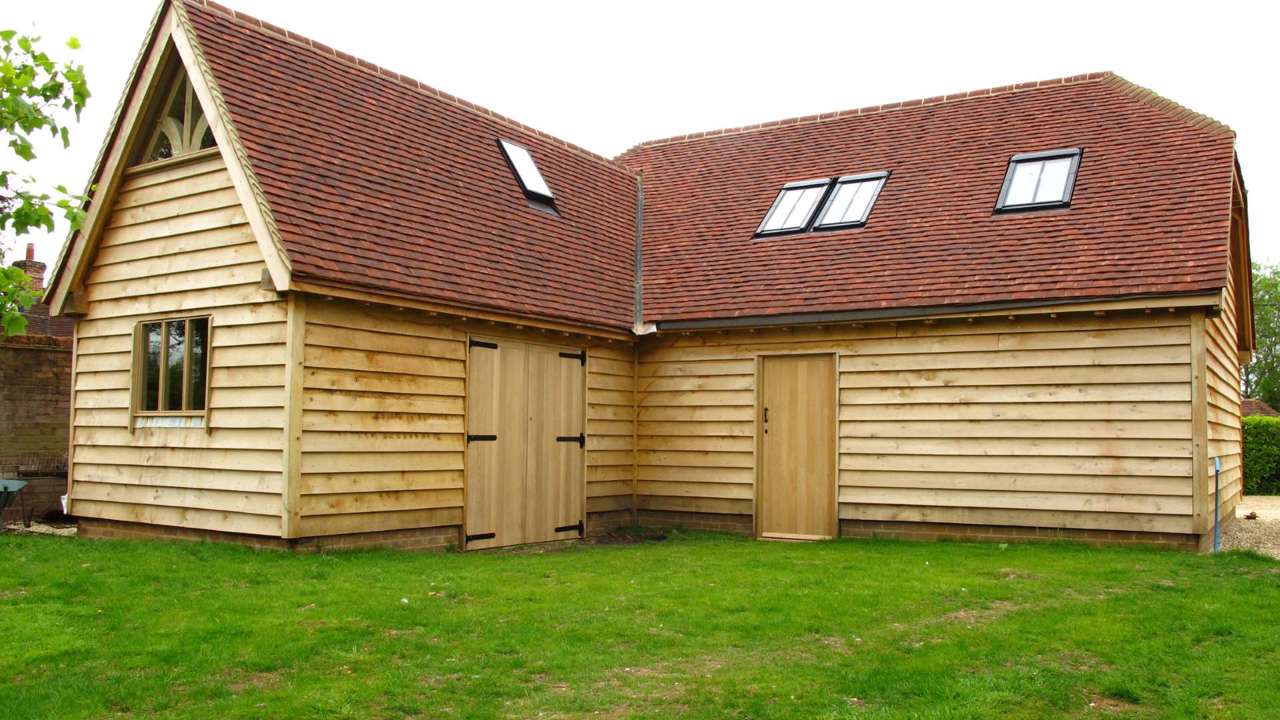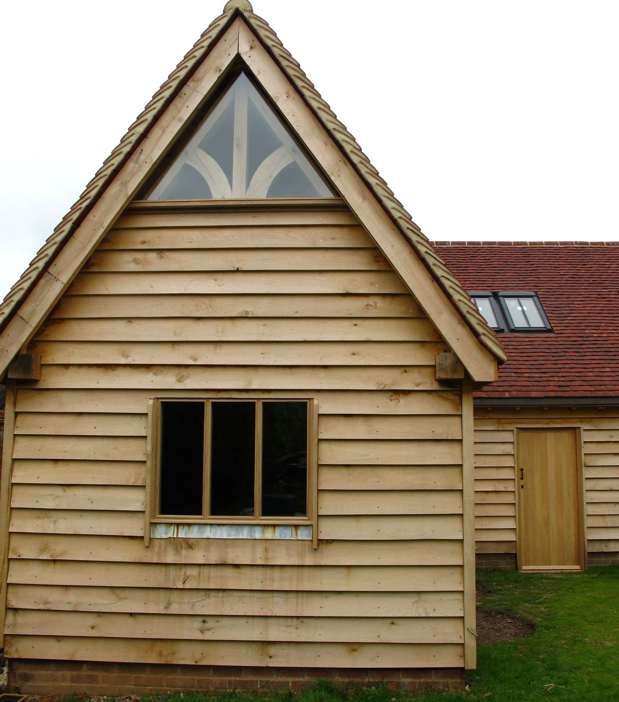 Attached to the back of a garage, a lofted annexe with skylight windows provides light, spacious and stylish self-contained living accommodation.